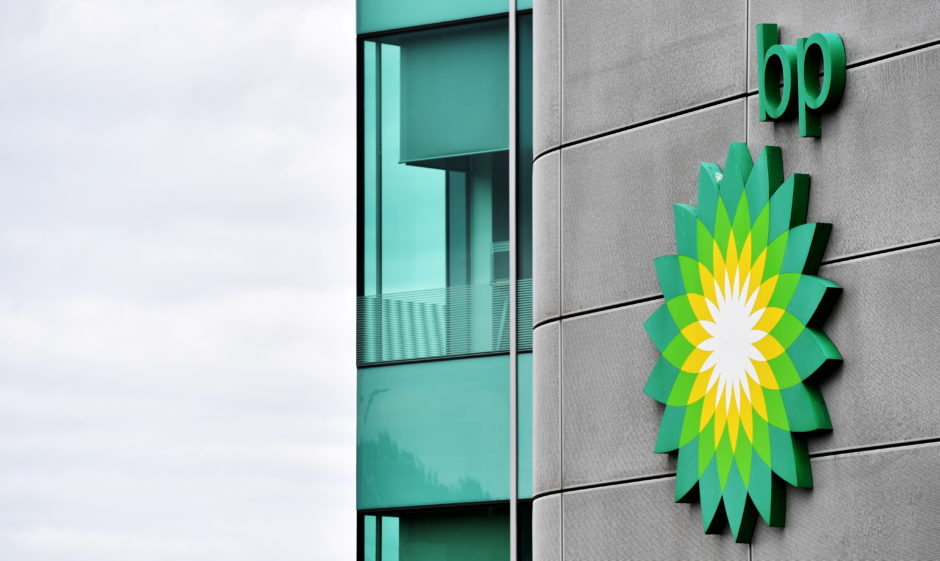 Energy giant BP has urged shareholders to reject a climate change resolution at its AGM in May amid claims its strategy is at odds with a key international pact.
Activist shareholder group Follow This wants the firm to set and publish targets that are "consistent" with the goal of the Paris Climate Agreement.
But BP insisted its new strategy was already consistent with the Paris goals to limit global warming to well below 2 degree Celsius above pre-industrial levels.
The London-headquartered firm said going back to the drawing board on its plans would "compromise" and disrupt the company.
BP said the time had come to start focusing on executing its plans, rather than revisiting them.
In March 2020, Follow This and BP agreed to scrap a climate resolution for that year's AGM and work together on a new one for 2021.
The resolution demands targets covering the short, medium, and long-term greenhouse gas emissions of the company's operations and the use of its energy products.
Follow This said BP could "lead and thrive" in the energy transition but that reducing absolute emissions from the use of energy products was "essential".
It added that the resolution would not limit the company's powers to set and vary its strategy.
BP's board said it didn't support the resolution and recommended shareholders vote against it.
The company, which last year announced a bold ambition to become a net-zero business by 2050 or sooner, agreed on the need to meet the Paris goals.
It said the aims it set out in February 2020 for emissions reductions, including scope three, set a path for BP that is in line with international climate goals.
Scope three covers emissions which come from the use of products, such as natural gas petrol and diesel, by customers.
BP also said it was moving at speed to implement its plans.
The business said it was well on track to cut operational emissions by 30-35% by 2030 and scope three emissions associated with its upstream oil and gas production by 35-40% by the end of the decade.
The company also highlighted recent investment decisions on major offshore wind projects in the UK and US as proof of its green intentions and credentials.
However, in the wake of today's announcement, Follow This said there were "discrepancies" between BP's current climate strategy and the Paris goals which had proven "unbridgeable".
It said BP's "net-zero by 2050" ambition only covered its own production and that its overall emissions would only halve by the middle of the century.
Follow This also couldn't make peace with an acknowledgement in September by Giulia Chierchia, executive vice president for strategy and sustainability at BP, that the absolute level of emissions associated with the firm's marketed products would grow out to 2030.
Mark van Baal, of Follow This, said: "We made a lot of ground, but ultimately cannot move the wording of our resolution beyond the boundaries specified by the Paris Climate Agreement.
"During the constructive meetings about the joint resolution, we have taken all of BP's input into account, but increasing emissions is completely off-limits."
Shareholders will vote on the resolution at the AGM on May 12, which will be held remotely.
At the 2019 AGM in Aberdeen, Follow This's resolution asking BP to start setting targets for scope three emissions was not supported by the company's board, and was backed by just 8.35% of shareholders.
However, a Climate Action 100+ resolution calling for the company to show how its strategy fitted in with the Paris agreement was supported, with 99.14% of votes in favour.
Recommended for you

Auchincloss 'most logical successor' as analysts review 'undervalued' BP stock