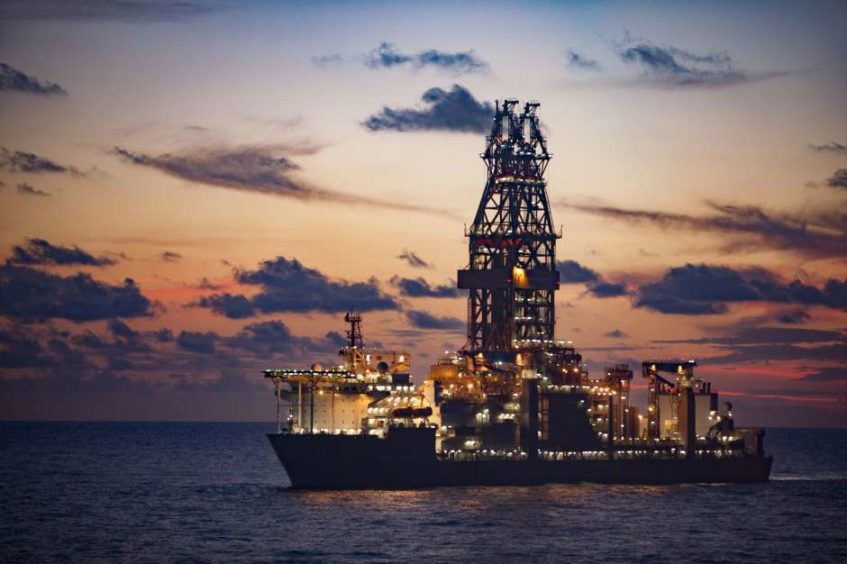 The "psychological ceiling" of $200,000 day rates for offshore drillships will be broken "more routinely" now that the market has reached pre-Covid levels.
Westwood Global has issued new analysis, with some reasons to be cheerful for the "battered and beleaguered" drilling market.
Drillship utilisation globally has reached 82%, the highest for any month since February 2020, according to the firm.
It comes as supply declines as units are retired, and demand returns – with 55 campaigns planned for 2021 alone, of 152 total.
The "rule of thumb" is that utilisation rates need to hit 85% to boost day rates, which have typically been around $187K.
With usage just shy of that, there's "cautious optimism" for this year and 2022, Westwood said.
Some firms like Korea National Oil Company (KNOC), have already breached the $200K mark, paying a $210,000 day rate for Maersk Drilling, and BHP paying Transocean $215,000 in the US Gulf, but most have stayed below.
Drillship owners have been better off than jack-up rig owners and semisubmersibles in terms of contract terminations, Westwood said.
Still, owners have lost more than $350m from seven of eight cancellations since March 2020.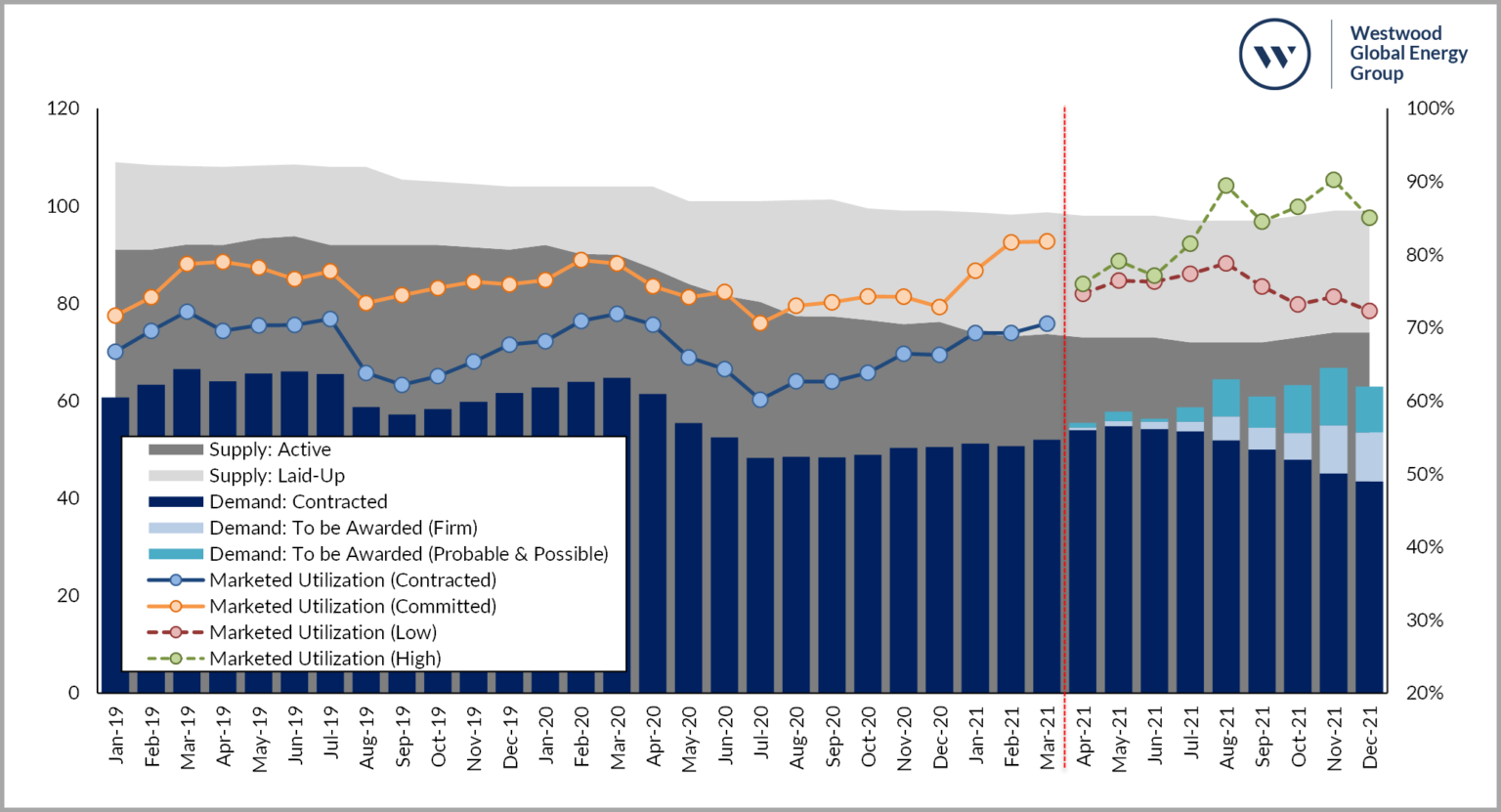 Terry Childs, head of RigLogix at Westwood Global, said: "As utilisation improves, the balance of buying power will inevitably start to shift.
"We expect several upcoming fixtures to eclipse the previously noted $187,000 'clean' rate average, with the psychological ceiling of $200,000 to be more routinely broken shortly thereafter.
"We also expect that some fixtures for work starting late this year or in 2022 to be well above that mark and a beacon of better times to come for the battered and beleaguered deepwater drilling market."
Looking at the wider market, Teresa Wilkie of Bassoe Offshore said offshore rig utilisation is expected to hit 80% in the next three years.
It comes as demand has risen for three consecutive months, with the rising oil price playing a role, with utilisation levels climbing from their lowest point over the last year of 61%.
Westwood and Bassoe both said consolidation remains very much on the cards for global fleets.
Bassoe said demand has risen for floaters and jackups in regions around the world, including the North Sea and West Africa.
Challenges remain, however, and Ms Wilkie tempered expectations with some caution.
"Tendering for offshore rigs has increased substantially since the end of 2020, according to Bassoe Demand Analytics, and several rig owners are citing that it is has now reached pre-Covid levels.
"Most of these requirements are for jobs beginning in late 2021 or 2022, however, and therefore recovery during the first half of this year will likely be limited."