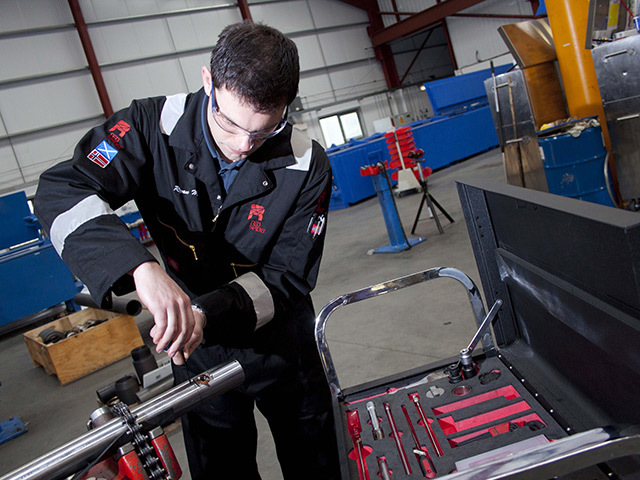 A north-east technology specialist for the oil and gas industry, Red Spider, has been sold to US oil service giant Halliburton in a deal understood to be worth up to £40million.
Red Spider said it would be joining the Halliburton Completion Tools product service line.
It is believed there will not be any negative impact on jobs at the Westhill-based firm, which employs around 70 people.
Venture-capital firm Energy Ventures and private-equity fund Simmons Parallel Energy were significant shareholders in Red Spider, as were the Nova Technology Fund and Scottish Enterprise's Co-Investment Fund.
The firm was founded in 2003 by Stonehaven man Mike Reid, Andy Skinner, of Cults; Irvine Brown, of Macduff, and Newcastle-born Chris Oliver.
All four had big stakes in Red Spider.
The company, whose chief executive is Steve Nicol, had turnover of £7.4million in 2011, compared with £6.6million the year before.
Pre-tax losses widened however to £2.7million from £1.5million previously.
Reasons given for this included rapid internationalisation, together with an increase in technical and sales staff.
Red Spider is a specialist in remote open-close technology – downhole computer-controlled valves that can be opened and closed remotely, without the need for any intervention or surface control lines.
The firm said: "The deal provides a fantastic opportunity for us to fully develop our ground-breaking remote open-close technology, with Halliburton providing additional resources, expertise and a range of field-proven downhole valves to complement our own technology.
"Being part of Halliburton presents enormous opportunities to expand our geographical reach, particularly in Asia-Pacific, Australia, Brazil, US and Africa where we are already operating and we will gain access to the Halliburton facilities, operational and logistical support.
"Our focus will remain on realising the full potential of remote open-close technology as a dedicated business unit and, by joining Halliburton, this can be achieved more effectively and much faster by integrating with its existing range of field-proven valves and its widespread organisation.
"The ability to package our technology with existing field-proven Halliburton downhole tools will provide a huge competitive advantage in the worldwide completions market."
Red Spider added that the future at the firm promised to be exciting.
No comment was available from Halliburton.