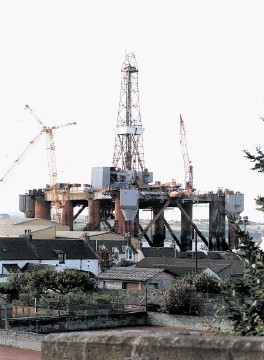 Mid-2012 and two leaks from their UK North Sea Osprey field 200km (120 miles) north-east of Shetland is something that senior management at Fairfield Energy want to put behind them.
Chief executive Chris Wright and chief operating officer Ian Sharp told Energy that Osprey remains shut down but that it would be returned to production on an interim basis roughly mid year pending export infrastructure replacement.
Moreover, they insisted that, overall production from the Dunlin area will be only modestly impacted as it has been possible to divert water injection to boost output from the parent field and the Merlin satellite.
Not only that, the net impact cost is put at only £20million.
Work continues on the platform, the most important and biggest investment made being the fuel gas import package. According to Wright, it is now fully functional, subject to turbine availability.
"That is the heart to Dunlin in terms of our ability to make sure that we can produce the three fields . . . Dunlin, Merlin and Osprey," said Price.
"We're in the throes of commissioning Merlin to flow over Dunlin using the Osprey riser system.
"The work that we've done on Osprey has reconfirmed that, while it is disappointing that we had the leak, we know that it was outwith the main infrastructure, in a short jumper (pipe) that connects the main Osprey pipe and the manifold system that we use to gather oil from the (two) subsea wells."
While Wright and Sharp said it was hard to say how much oil was lost, it was reported in July that the first of two related leaks released 8.7 tonnes. Playing it down, they said the offending system is now completely isolated, flushed and will sit that way until a phased redevelopment programme for Osprey is completed.
"We will bring it online on an interim basis, but there will six months when we don't have production from Osprey," said Sharp.
"In the meantime, because of the Dunlin fuel gas import project, we can allocate more water injection to Dunlin and Merlin and therefore make up not all of the lost output from Osprey, but a good proportion of it.
"This means that volumes for 2012 are not fundamentally different to past business plans thanks to water redistribution."
The target was 6,500-9,000 barrels per day by the end of the old year, depending on whether or not Merlin could be brought back onstream prior to the Christmas break. A work-over on one of the Dunlin producers was another factor.
"But we have no intention of leaving Osprey behind; we'll be looking to install a new piping system, probably not until 2015-16. This has much to do with the currently overheating subsea market," said Price, adding that it was in the business plan prior to the leak.
During the Dunlin work-over the company has also been looking at where electric submersible pumps can be installed from depleted areas of the reservoir without water injection. One candidate well (DA-14) offers the potential to deliver 2-4,000 barrels per day depending on how its ESP performs.
Turning to the 27th Licensing Round acreage award, Wright said Fairfield had sought acreage adjacent to the formerly Shell-operated Skye discovery west of Dunlin and which flowed oil to surface.
It was realised 18 months ago that the seismic in that area wasn't good; hence a 3D shoot in two phases was booked with PGS. The campaign and analysis will be completed this year and include a sweep over Dunlin itself, seeking attic and overlooked accumulations for drilling up and producing.
If the westerly sweeps reveal promising targets then an exploration well in 2014 will be firmed into forward plans.
The 27th Round acreage has been picked up because the prospectivity that Fairfield's geologists see on the seismic and early output of this survey extends into that acreage.
Fairfield's CEO admitted that Dunlin has not progressed as quickly as had been hoped, not least because of integrity issues. However, he said the strategy mapped out and now being implemented should extend field life "well out into the 2020s".
"But this can only be achieved if we have the confidence that we have volumes to the west of Dunlin that can be drilled up and exploited," admitted Sharp.
Turning to Darwin . . . formerly BP's NW Hutton field that ceased production several years ago and which has since been decommissioned . . . Wright indicated good progress.
The company farmed down to Taqa about a year ago and has added relevant acreage to the south in the 27th Round.
"We've remapped the whole and built a new model of the (original NWH) reservoir," he said. "We feel that there is hydrocarbon that could be attacked in the future.
"To the south of the production area of NWH, there were a number of wells and hydrocarbon accumulations that were never produced. They were outwith the radius of the NWH platform's drilling package.
"That got us wondering about the exploration potential of the southern area. Known, plus to be appraised, plus to be explored, resources could be as much as 500million (unrisked) barrels of oil in place."
A three-well exploration and appraisal programme is currently under way; two are being drilled by the Ocean Nomad and the third is being drilled by the John Shaw.
A range of future potential production options are on the table, but the scale of the resource will dictate the nature of infrastructure.
Finally for now, we turn to the Southern Gas Basin where Fairfield is building a core area around the Clipper South tight gas asset, the operator of which is RWE Dea. Three production wells have been drilled with a fourth under way. Once completed all will be fracked using a stimulation vessel.
"Then there will be a year of observation, watching output before deciding on whether a fifth well will be required," said Sharp. He added that fluid losses during drilling operations pointed to natural formation fractures . . . a bonus that should help output.
"The important thing at this stage is proof of concept," he said. "The first well is continuing to produce and we're very pleased with output, delivering 45-50million cu.ft per day.
"Clipper South is the core of our Southern North Sea area, fracking looks commercially attractive and gas prices are helping."
There are various other targets including the Glyne discovery for which seismic is being reprocessed and the reservoir re-mapped. The plan is to drill late this year and to bring the field onstream in 2014, most likely exporting via West Sole infrastructure.
Wright and Sharp can see enough potential in the south to keep a rig drilling though to 2016; fingers are crossed.
Recommended for you
X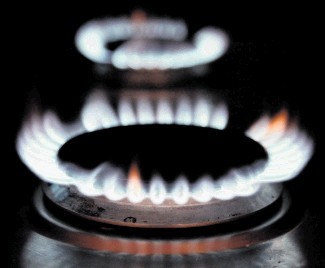 The latest dash for gas