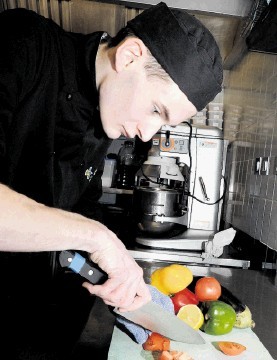 Aberdeen-based catering and facility-management business Entier is to add a further 85 people to its workforce after winning a three-year deal with energy service company Technip.
This includes 35 new jobs on two Technip vessels which will be mobilising soon, while 50 people will move across from rival firms as a result of the contract win.
The £15million deal will see Entier provide catering and hotel services on six offshore vessels globally for three years, with the option of a two-year extension.
Yesterday's announcement will take the number of Entier employees to 460 and projected turnover to £33million for 2013, from just over £25.5million last year.
Managing director Peter Bruce said: "This is a tremendous business win for Entier and we are delighted to be seen as the preferred supplier."
Technip asset-delivery director Mike Inglis said: "In evaluating the tenders what impressed us was Entier's innovative approach to quality, value and service, as well as its commitment to creating a safe working environment."
The deal will extend Entier's international presence. The vessels will be operating in both the UK and Norwegian North Sea, eastern Mediterranean, west Africa and South America into the Gulf of Mexico.
Entier, which trades from premises at Aberdeen harbour, was founded in 2008 after directors Mr Bruce and Mike Reilly identified a market for an integrated provider of catering services in the high-growth offshore oil and gas market.
Mr Reilly had run the Olive Tree restaurant and a small catering company, while Mr Bruce worked previously as a chef offshore and then as a director of catering and service supplier ESS.
With a staff of eight, the firm won its first contract with Apache on two of the Forties platforms.
In 2008, it served 225 offshore workers and this year will be looking after some 2,445 people daily.