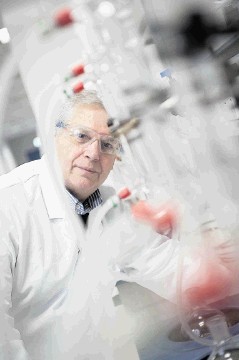 Intertek revealed today it had won work worth £3million to support Maersk Oil UK's North Sea operations.
The three-year contract has the option of two one-year extensions and will result in Intertek providing offshore chemists full-time for three of the operator's assets, as well as a support team in the laboratory.
Raymond Pirie, vice-president of Intertek's global upstream business, said: "We are pleased to have secured the contract with Maersk Oil UK and look forward to supporting the company in its operations.
"Our provision of field services is complemented by in-house scientists who have access to advanced instrumentation to respond to complex challenges."
Intertek, a global provider of quality and safety services, has worked with the oil and gas sector for more than 40 years from Aberdeen.
Recommended for you

RelyOn Nutec secures £3million training contract extension