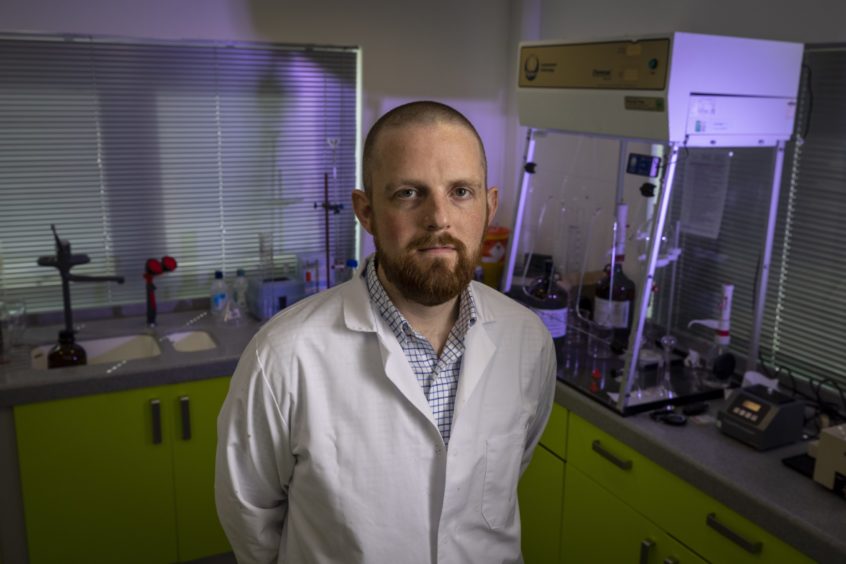 Laboratory services firm Oleochem Project Management (OPM) has "broadened" its offering through the acquisition of a north-east rival.
OPM, of Aberdeen, said today that it had snapped up NuLab Laboratory Solutions from John and Cathy Alborough for an undisclosed sum.
The Alboroughs, who founded NuLab in 2005, will continue to support the company as consultants.
NuLab's base in Newmachar and one full-time operational staff member will be retained, though its brand name will become Oleochem NuLab Training.
OPM, which currently has 19 employees, provides consultancy services, production chemists, laboratory equipment and modules to the oil and gas sector.
Formed in 2004, the company has its headquarters in the Granite City and a facility in Australia.
Its name comes from "oleum", the Latin word for oil and chemistry.
It is owned by director Ally Macsporran and former managing director Christopher Marsden, who retired in 2014.
Mr Macsporran joined OPM as an offshore chemist in 2008 after graduating from Aberdeen University with a masters degree in chemistry.
Mr Macsporran said the acquisition of NuLab added training and competency to the OPM portfolio, supporting its diversification drive.
He said: "Acquiring NuLab is a milestone for Oleochem which allows us to expand our service capabilities and deliver a broader offering to our client base.
"NuLab is recognised for its expertise in training, particularly in oil-in-water analysis and sampling safety.
"It is a global leader in the development of a number of modular training courses, many of which have become industry standards such as the principles and practice of oilfield sampling course, LabSkills training programme and chemical spill response training courses.
"NuLab is renowned for its competency assessment programmes which we will ensure to continue and build upon.
He added: "The addition of NuLab complements and adds to our existing services such as technical authorship, giving us the opportunity to diversify into new areas.
"One element of our future growth strategy is competency training for chemists to give our chemists a competitive advantage. NuLab's expertise will be invaluable in this."
Mr Alborough said: "The transfer of knowledge and experience is critical to the safety, survival and success of any business or development of an individual's knowledge.
"Therefore after 38 years in the oil and gas industry I am delighted to be handing over the NuLab business to Ally Macsporran at Oleochem and wish him and his team all the very best for a successful future.
"I also wish to thank all of our clients and trainees from the past 16 years for their support and wish to assure them that Oleochem NuLab Training will not only continue to maintain our standards of service but will continue to develop an exciting future within the UK and globally.
"I also look forward to continuing to support the Oleochem team for the foreseeable future."
OPM is one of the firms which agreed to support the new energy services agreement, a collective bargaining deal for North Sea workers.
Recommended for you

Industrial cleaning firm Sureclean charts plan for growth with new hires