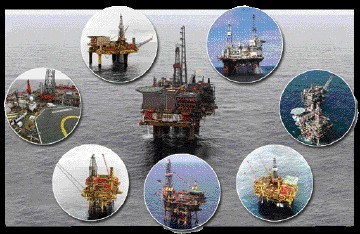 NINE major North Sea platforms were shut down last night as an oil leak forced the closure of a crucial subsea pipeline.
Workers have been airlifted off Taqa Bratani's Cormorant Alpha installation after hydrocarbons were found in one of its four legs.
The P&J can reveal the Brent pipeline, which flows through the rig, has also been shut because of the emergency. As a result, eight other platforms in the area have had to cease production, stopping 90,000 barrels a day – nearly 10% of the UK's oil – flowing to Shetland's Sullom Voe terminal. St Fergus gas terminal near Peterhead is also affected.
Last night, P&J energy editor Jeremy Cresswell warned extended shutdown could lead to oil – and petrol – prices rising. "Take out 8% of home production for more than a few days and this will inevitably lead to more oil imports. Just the 90,000 barrels that daily passes across Cormorant Alpha and through the Brent system is worth around $10million (£6.25million). Say repairs take a week – the value of oil not produced would be the thick end of £50million. A month and it's more or less £200million." Last night, Taqa said it did not know when Cormorant Alpha production would resume. Work on Dunlin, Thistle, Northern Producer, Murchison, North Alwyn, Tern, Eider and North Cormorant has also ground to a halt.