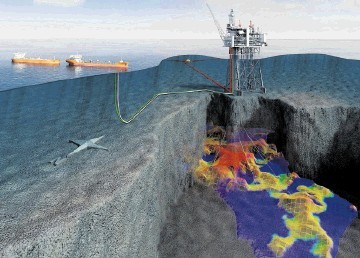 Norwegian energy giant Statoil has confirmed it will spend at least £4billion in the North Sea in the coming years.
The operator's huge Mariner project south-east of Shetland was given final approval last month and the firm is now recruiting 200 staff for an operations centre in Aberdeen to oversee the development, which is also expected to create a further 500-plus UK jobs offshore when production starts in 2017.
Near Mariner – which Statoil described as the largest new offshore development in the UK for more than a decade – the Norwegian company is also mulling another, similar heavy-oil field, Bressay.
The company expects to make a final decision on the project this year, and if approved it could represent another multibillion-pound investment from the firm.
Between them, Mariner and Bressay could hold up to 800million barrels of recoverable oil and require total capital expenditure of £18billion.