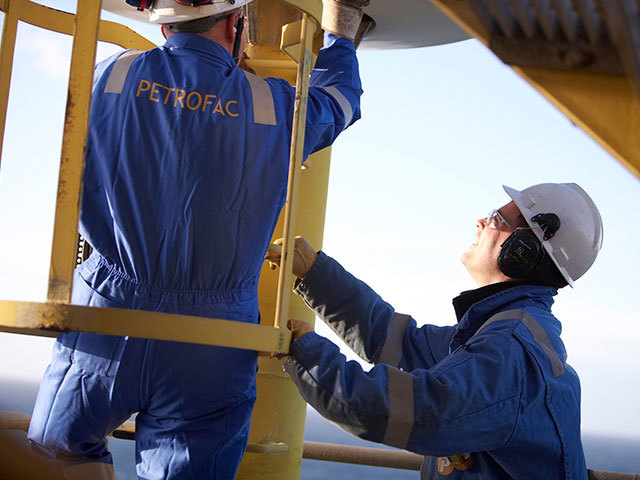 Energy service firm Petrofac said today it intended to be a "force for good" in the global transition to low carbon as it rolled out a "refreshed" strategy.
New chief executive Sami Iskander said he was focused on rebuilding Petrofac's reputation, reshaping the business and accelerating its "pivot" to new energies.
Additional measures to "reshape" Petrofac will "reduce overheads" and project support costs, the company said.
Mr Iskander acknowledged the London-listed business faced headwinds in recent times, some "self-inflected" as a result of poor execution, and others generated by market challenges.
An on-going Serious Fraud Office (SFO) investigation has also had a "very real and material impact" on Petrofac, he said.
Petrofac received a blow last month when Adnoc Group said it had been suspended from competing for contracts while the probe rolls on.
The Abu Dhabi firm made the decision after watchdogs announced in January that a former Petrofac employee had pleaded guilty to further charges relating to contract awards in the country in 2013 and 2014.
Mr Iskander, a former Shell vice president, became group CEO on January 1 2021, replacing Ayman Asfari, who had been in the hot seat since 2002.
He said UK-headquartered Petrofac aimed to "reinforce" clients' confidence by demonstrating the "highest levels of governance" and delivering "exceptional" project execution.
The refreshed strategy consists of three "pillars": best-in-class delivery, returning to growth and superior returns.
These will be achieved by "simplifying" Petrofac's operating model and establishing a single technical services function.
Petrofac will also pinpoint markets with growth opportunities, namechecking the MENA region and "new energies" sector.
By "embedding" ESG at the heart of everything it does, Petrofac hopes to "create sustainable value for all stakeholders and be a force for good, playing a significant role in driving the energy transition".
It expects to be able to reinstate a sustainable dividend – currently suspended — as it rebuilds its backlog and generates significant free cash flow.
Petrofac made the announcement in its full-year results statement, which showed pre-tax losses of £122 million in 2020, against profits of £137m the previous year, on revenues of £2.8 billion, down 26%.
The company had net debts of £83m at year end, compared to net cash of £10.7m at the end of 2019, as a free inflow turned into an outflow of £52m in 2020.
Petrofac's backlog decreased 32% to £3.6bn last year, as clients deferred projects in response to the Covid-19 pandemic and fall in oil prices, as well as the termination of the £1bn Dalma contracts in the UAE.
The biggest contract award in engineering and construction during the 12 months was for the Seagreen offshore wind project in Scotland.
In June 2020, Petrofac was chosen to support front end engineering design and concept select work for the Acorn carbon capture and hydrogen project at the St Fergus Gas terminal near Peterhead.
The firm had liquidity of about £790m at the end of December, and on April 7 2021 amended its revolving credit facility, extending £436m of the facility to June 2022.
Petrofac warned that market conditions remained challenging despite the recovery in oil prices and a pickup in tendering activity in Q1 2021.
Clients are still taking "tough commercial positions" and delays to contract awards remain a "risk".
Bosses at Petrofac do expected late-2021 to mark the start of a sustained recovery for the industry, with a return to pre-2020 capex spend levels by 2023.
Last week, the company announced the award of a one-year extension to its integrated services contract with North Sea operator Neo Energy.
The business stressed it remained committed to capital discipline, cutting costs and conserving cash.
"We are taking additional measures to reshape the business, which will reduce overhead and project support costs, whilst preserving core capability," Petrofac said.
Earlier this month, the group completed the sale of its training bases in Aberdeen and Montrose to private-equity backed 3t Energy Group.
Victoria McCulloch, analyst at RBC Europe, said: "Petrofac remains highly leveraged to the oil price and capital spending of the majors and NOCs, with just ~5-10% of its revenues and bidding pipeline coming from renewables.
"The past year has been materially impacted by bidding suspensions, which we think materially impacts the company's medium-term outlook."
Recommended for you

Tullow takes over FPSO work, hands contract to Petrofac