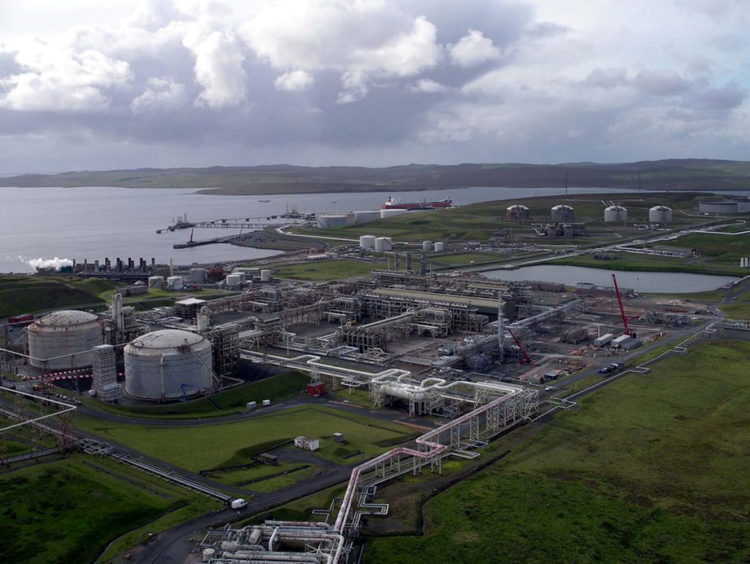 Scores of tug and towage workers at Sullom Voe Terminal, who are locked in a dispute with the local authority, have voted in favour of striking.
On an turnout of 86.5%, almost all (87.1%) Unite members voted in favour of industrial action, which the union previously said it expected to have a "significant shock" on the Shetland oil processing plant.
Around 30 workers in the Shetland Islands Council (SIC) towage service will now down tools from the middle of May.
According to Unite, tug and towage staff at Sullom Voe, who transferred to SIC in 2006, have been told by the local authority they will receive a flat rate award of £250.
That's compared to other council staff who receive the long service award for 25 years' service, the equivalent of one month's salary, the union said.
A spokesman for Unite said: "Unite members have overwhelmingly voted to take strike action to rectify the injustice being done to them.
"Our members in the Shetland Islands Council towage service just want to be treated fairly the same as any other Shetland Islands Council employees, and be give the same long service award as other council employees to recognise their dedication to their jobs.
"We will now prepare to serve strike action notice, but hope that Shetland Island Council will come to their senses and resolve this dispute, by treating our members fairly."
SIC has been contacted for comment.
When the ballot was announced earlier in April, the local authority said the workers in question were still on "TUPE protected terms and conditions" and that it was "satisfied" it had honoured them.
In a different dispute last year, planned strikes at Sullom Voe were avoided at the last minute after EnQuest, which operates the facility, came forward with a new pay deal for workers.
Recommended for you

BP unveils plans to fund new gas pipeline at Sullom Voe terminal