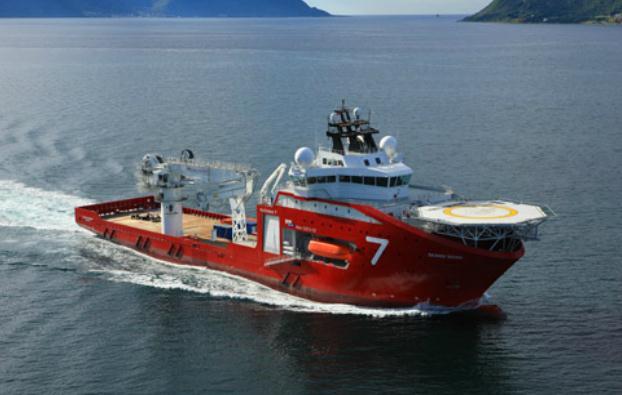 Subsea 7 has warned its future results may still be "adversely affected" by Covid-19 despite a "solid" financial showing to start the year.
In its first quarter results for 2021 published on Thursday, the energy services giant returned to the black with modest pre-tax profits of $2.5 million (£1.8m).
That's compared to losses of $33.3m (£23.8m) for the same period in 2020.
Revenues were $996.4m (£714m), up from $750.6m (£537.5m) last year, a reflection of Subsea 7's "significantly higher activity in renewables", including fabricating the jackets and inner-array cables for the Seagreen offshore wind farm off the Angus coast.
There was also "moderate growth" in the subsea and conventional business units as deferred projects picked up.
The London-headquartered firm experienced a "relatively quiet" quarter for new orders, with bookings of around $600m (£429.7m) and escalations of about $200m (£143.2m).
However, its backlog "remains robust" at $6 billion (£4.3bn), while tendering for oil and gas contracts in certain parts of the world is beginning to pick up again.
Subsea 7's two-pronged strategy of 'subsea field of the future' and 'energy transition – proactive participation' also enjoyed "further progress", with the company bagging its first carbon capture and storage award for the Northern Lights project in Norway.
In the first quarter, up to March 31, it also established a joint venture to develop the Salamander floating offshore wind project in Scotland as part of its efforts to target "emerging energies".
Looking ahead to the rest of 2021, Subsea 7 said the outlook for oil and gas project awards has gradually improved, although tendering remains focused on certain regions, such as Brazil and Norway.
The firm also benefits from a high level of visibility due to its backlog, though this may not be enough to offset the ongoing net costs associated with the pandemic.
Revenues this year are expected to continue to exceed 2020.
John Evans, Subsea 7's chief executive officer, said: "In the first quarter of 2021 Subsea 7 delivered solid revenue and EBITDA growth compared with the prior year.
"Although we experienced a relatively quiet quarter for announced new orders, the Group's backlog remains robust at $6.0 billion and tendering activity for oil and gas projects has improved in certain regions of the world, with several contracts expected to be awarded to the industry in the coming months.
"Our high Renewables backlog adds to our revenue visibility and demonstrates the advantage of a diversified energy services strategy. We look ahead with optimism to a recovery in new order flow in our oil and gas business as well as continued, strong growth in our well-established offshore wind business."
Recommended for you

Neptune Energy more than trebles year-on-year Q1 profits