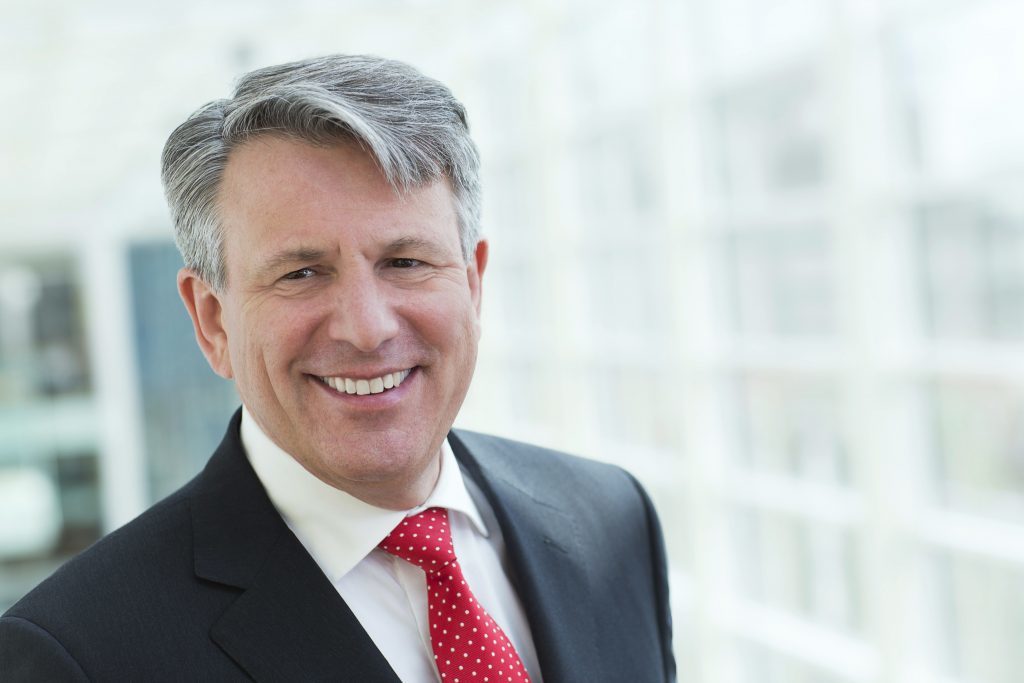 Shell hailed a "strong start" to 2021 as the oil giant reported a huge leap in profits and drove down debt levels in Q1.
Stronger demand and commodity prices delivered pre-tax income of $8.2bn (£5.8bn), against profits of $623m in the same period last year.
It marks a significant improvement for the oil major after a turbulent 2020 ended with full-year losses of $26.9bn (£19.2bn).
Highlights included slashing debt by more than $4bn to $73.1bn, taking it closer to its $65bn target, at which point it plans to repurchase shares.
Strong free cash flow of $7.7bn , including divestment proceeds of more than $3.4bn, helped cut debt for Shell, who also increased the shareholder dividend by 4% during the quarter.
CEO Ben van Beurden said the business model is "ideally positioned to benefit from recovering demand" as Covid restrictions ease up, but uncertainty remains going forward.
Giving its outlook for the second quarter, Shell expects conditions to negatively impact commodity prices, meaning it may have to "curtail or reduce" oil and gas production.
The Upstream segment, which produced 2.4million barrels of oil equivalent (boe) per day in Q1, is expecting a range of 2.1-2.3m boe per day in the next period.
Revenues increased 26% to $55.6bn from $43.9bn in the previous quarter, but below the $60billion reported in Q1 2020.
Overall production decreased year-on-year from 3.7m boe per day to 3.4m boe per day, due in part to a severe winter storm in Texas impacting operations.
Shell's preferred metric of adjusted earnings increased by more than 700% on Q4 2020, from $393m to $3.2bn.
William Ryder, equity analyst at Hargreaves Lansdown, said Shell is "tantalisingly close" to its debt target and should get there soon.
However, with the pandemic striking with renewed force in India, he said: "We're not out of the woods yet, and a strong economy will be required to support the oil and gas prices needed to keep the dividend growing."
Shell, which already announced plans to raise the dividend, saw nominal change in share price of less than 1% on Thursday (13.53), to £14 each.
Russ Mould, investment director at AJ Bell, added: "Shell eked out modest gains suggesting investors had already largely priced its return to profit off the back of higher oil prices."
READ: Shell CFO on UK 'exploration ban' proposal and North Sea Transition Deal
Chief financial officer Jessica Uhl gave a presentation on the results, highlighting that the trend is "going in the right direction" as the firm returned to profits.
From a UK perspective, Ms Uhl also gave her thoughts on the £16billion North Sea Transition Deal, signed last month to help the industry diversify out of oil and gas, covering hydrogen, platform electrification and carbon capture and storage (CCS)
It has since emerged that the deal, mooted as a joint government-industry investment, will require that most of the cash comes from industry.
Ms Uhl said Shell is "very pleased" with the Government's proposals, but added the question on funding is "an important one".
She said: "I think all sectors in society are going to have to contribute. Not one sector is going to be able to fund the entire energy transition.
"The wealth that's going to be required to change an energy system we've created over the last 130 years, the oil and gas sector in totality would struggle and, certainly, even one or two companies for a country would be insufficient.
"But we're all going to have to contribute our expertise, our energy, our passion and our resources to do what the planet needs. Again, Shell is looking forward to working with the UK Government, is pleased with what they're trying to do with the transition strategy, and to play our part going forward."
Recommended for you

CNR International announces 'special dividend' as oil profits continue swell