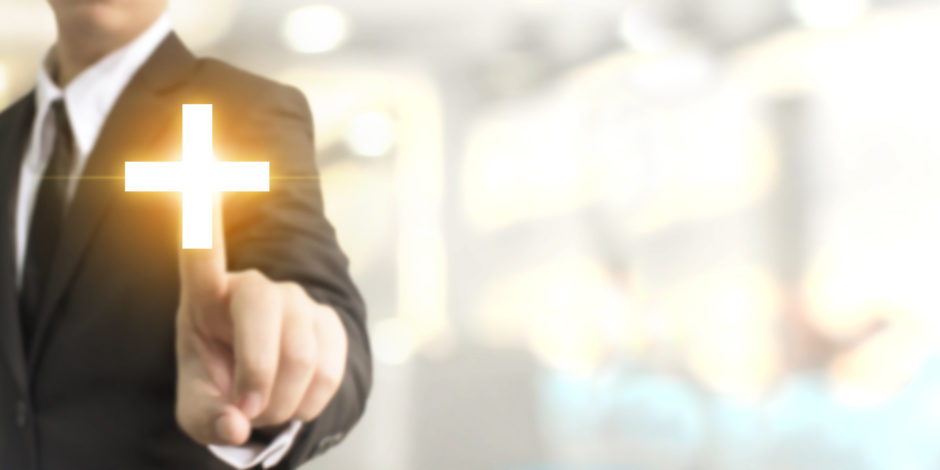 Anderson Anderson & Brown Corporate Finance (AABcf) is delighted to share with you our quarterly Deals+ update for Q1 2021 in conjunction with Energy Voice, highlighting selected Energy M&A and Fundraising transactions across the UK.
A year on from being hit by some of the biggest challenges the upstream E&P sector has ever faced, we have seen in Q1 2021 a greater volume of disclosed North Sea deal value than in the whole of 2020. The oil price is riding above $63 at the time of writing, with Goldman Sachs predicting it could reach $80 by the third quarter. What a difference a year can make! An anticipated post-Covid recovery is definitely a factor.
This is reflected in a hike in Chinese demand that is meeting limited supply for a wide range of commodities. The US Senate's $1.9 trillion stimulus package is another factor, pointing towards the world's biggest oil consumer getting back up to speed. Add to this OPEC's production cut extension in early March along with the latest attempted drone attack on Saudi Arabian infrastructure and, all things considered, these factors are pointing towards higher and possibly more stable oil prices.
As we look at M&A activity in Q1 2021, there were a number of significant deals which have led the way in the overall market rebound. We saw NEO, a Norwegian producer, complete the acquisition of private equity backed Zenor Petroleum in a deal worth £450 million along with the £700 million deal for a package of fields from ExxonMobil in an acquisitive quarter for the company. Furthermore, Waldorf Production, specialists in the E&P sector, ais set to acquire Cairn Energy's stake in the Catcher and Kraken fields in a deal worth £330 million.
As we head into Q2 2021 and look further down the road in 2021, we expect the slow global economic rebound to continue, with a strong pipeline of deal opportunities to be pursued within the oil and gas sector and wider markets.
Mergers and Acquisitions
Sold
Buyer
Description
Genesis Personnel
GEG Capital
GEG Capital, part of Inverness-headquartered Global Energy Group, acquired Genesis Personnel, a Peterhead based marine recruitment firm. Genesis joins other recruitment firms recently acquired by GEG Capital which include Global Highland, Cammach Bryant and BE Personnel. Terms not disclosed.
Zennor Petroleum
NEO Energy
NEO Energy, an Aberdeen and London based UK North Sea operator, acquired private equity backed, Zennor Petroleum, an independent UK-based oil and gas company focused on the exploration, appraisal, development and production of hydrocarbons on the UKCS.
Tulip Oil Netherlands BV
Kistos Plc
Kistos Plc, London, England, closed-ended investment company, entered into a binding share purchase agreement, to acquire the entire issued and outstanding share capital of Tulip Oil Netherlands BV. Total consideration €220 million, contingent consideration of up to €163 million is payable on certain development milestones.
Cairn Energy
Waldorf Production
Waldorf Production, an independent E&P company focused on production opportunities in the UK North Sea, acquired Cairn Energy's stake in the Catcher and Kraken fields in the North Sea.
High Constellation Wind Farm
BayWa re Renewable Energy GmbH
German renewables company, BayWa re Renewable Energy GmbH, which provides renewable technologies solutions and specialises in the installation of photovoltaic plants, acquired High Constellation Wind Farm in Scotland, from BE Project Holdings Ltd (trading as Blue Energy), which owns and operates renewable energy assets. Terms not disclosed.
ExxonMobil
NEO Energy
UK North Sea Operator, NEO Energy, also acquired a portfolio of non-operated North Sea oil and gas assets from, ExxonMobil, one of the world's largest publicly traded international oil and gas companies.
Braes of Doune Wind Farm
(Scotland)
Green Coat UK Wind
Greencoat UK Wind Plc, which is an investor in operational UK wind farms, acquired the remaining 50 per cent interest in Braes of Doune Wind Farm (Scotland) Ltd, Edinburgh, Scotland, an operator of the Braes of Doune wind farm. Braes of Doune is located in Stirlingshire, Scotland and comprises 36 Vestas V80 2MW turbines.
Kype Muir Extension Wind Farm
Green Coat UK Wind
In addition to Braes of Doune Wind Farm, Greencoat UK Wind Plc also agreed to acquire a 49.9 per cent minority interest in Kype Muir Extension Wind Farm, Strathaven, Scotland, which comprises 4 Nordex 3.6MW turbines plus 11 Nordex 4.8MW turbines.
Global Energy Partnership
Coro Energy Plc
Energy investor, Coro Energy Plc, entered into a conditional agreement to acquire Global Energy Partnership Ltd, Montrose, Scotland, which develops renewable energy projects in South East Asia.
Petrofac
3T Energy Group
3T Energy Group, Bournemouth, England which offers a range of training solutions, has acquired Petrofac's training centre facilities in Scotland for an undisclosed amount. The purchase adds to 3T's existing training centres in the UK. Terms not disclosed.
Portfolio of Two Wind Energy Sites
Sedgwick Trading
Sedgwick Trading Ltd, Gloucester, England, which generates electricity from solar energy, a portfolio company of Blackfinch Investments, acquired two onshore wind farms located in Scotland. Terms not disclosed.
Burntisland Fabrications
InfraStrata Plc
InfraStrata Plc, London, England, provider of gas storage services, strategic infrastructure projects and physical asset lifecycle management, acquired substantially all of the assets of Burntisland Fabrications Ltd (BiFab), Dunfermline, Scotland, a company that produces major fabrications for the offshore oil and gas industry.
Enviroclear Site Services Ltd
Ambipar Response Ltd
Ambipar Response Ltd, trading from West Sussex, provider of environmental consultancy, contracting and training service in the marine, oil & gas, road and rail industries, acquired 100 per cent of the share capital of Enviroclear Site Services Ltd, Wrexham, Wales, provider of waste management services. Terms not disclosed.
C-SAM Ltd
Jonas Software Inc
Jonas Software Inc, Ontario, Canada, a provider of enterprise management software solutions to the club and construction management industries, acquired Corporate Software and Asset Management Ltd (t/a C-SAM), Aberdeen, Aberdeenshire, Scotland, a provider of specialist asset management solutions for the international oil and gas and marine industries. Terms not disclosed.
Fundraisers
| Company | Funders | Description |
| --- | --- | --- |
| Spex Group Holdings | BGF | Spex Group Holdings Ltd, Aberdeen, Scotland, a specialised service provider and innovator of energetics products to both subsea and downhole environments in the global oil and gas industry, secured an undisclosed follow-on investment from BGF. |
| R&A Kay Inspection Services Ltd | Clydesdale Yorkshire Bank | R&A Kay Inspection Services Ltd (rak), incorporated in Darlington, County Durham, England, trading from Stockton-on-Tees, County Durham, England, a company that specialises in oil and gas inspection services, received a growth capital funding package from Clydesdale Yorkshire Bank. |
| Hunting Plc | Well Data Labs Inc | Hunting Plc, London, England, an energy services group, made a strategic investment in Well Data Labs Inc, Denver, Colorado, USA, provider of frac data management, analysis, and reporting services through its platform and application. The deal sees Hunting provide US$2.5m in convertible capital financing. |
| Deep Casing Tools | Scottish Enterprise & EV Private Equity | Deep Casing Tools Ltd, Aberdeen, Scotland, a company that designs and manufactures casing and completion tools for oil and gas extraction, secured funding of £1.6 million from Scottish Enterprise and EV Private Equity. The proceeds will be used by the company to increase CAPEX investment and bring new technologies to the global market. |