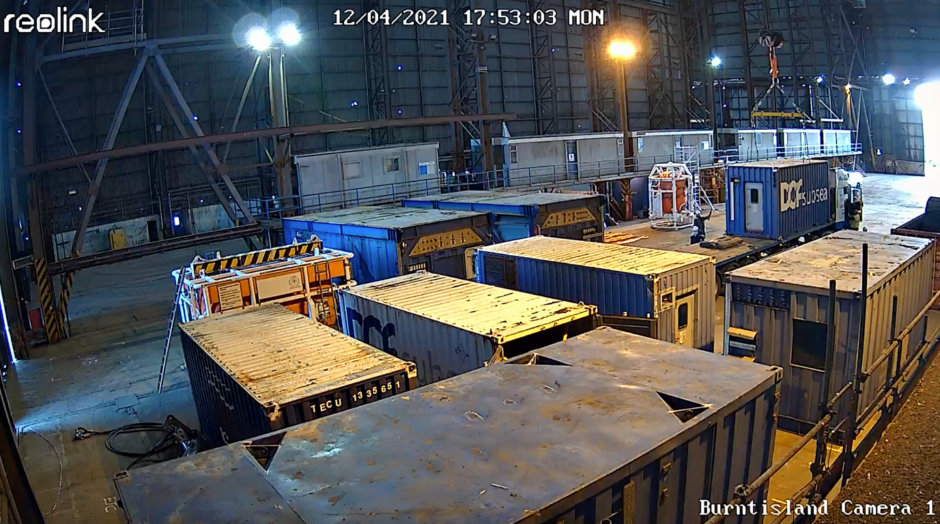 Orca Oceanic Systems has opened a new base at the site of the mothballed manufacturer Burntisland Fabrication (Bi-Fab) thanks to a contract win with Well-Safe Solutions.
Aberdeen-headquartered Orca said the deal, which has created six jobs, would help it "treble" its workforce of 10 over the coming months.
Well-Safe awarded Orca a "significant contract" in September for dive system support and engineering services for the Well-Safe Guardian semisubmersible rig, prompting the new base at the Bi-Fab site.
Orca said it will be a "focal point" for refurbishment, modernisation and commissioning of dive systems and associated equipment.
Managing director Mike Masson said: "The ex Bi-Fab location, its facilities, and the surrounding area's engineering capabilities makes the location uniquely suited to execute our current and future projects and contracts.
"Work has already begun at the new facility with our client's Saturation Dive System which arrived from Singapore two weeks ago. The system will undergo a comprehensive modification, refurbishment and commissioning scope prior to being installed on the Well-Safe Guardian, Well-Safe Solution's bespoke plug and abandonment asset.
"We would also like to thank Forth Ports for their ongoing support with our activity at Burntisland."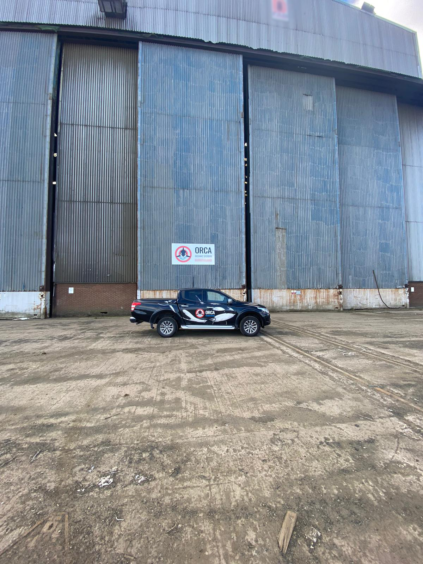 Burntisland Fabrication collapsed into administration last year following a saga of issues, culminating in the removal of Scottish Government support and the manufacturer being unable to complete a contract.
Infrastrata, owned by Harland and Wolff, acquired two of the former sites – Methil and Arnish – in February, but the third at Burntisland, owned by Forth Ports, lay dormant.
Orca did not disclose the size of its investment in the Burntisland facility other than to say it is "sizeable" and over an initial two-year period.
On the contract, Well-Safe CEO Phil Milton said: "Executing this master service agreement with Orca Oceanic Systems will ensure the continued delivery of our bespoke plug and abandonment asset, the Well-Safe Guardian, giving our customers the best-in-class service from a single unit."
Well-Safe Solutions bought the Well-Safe Guardian from Diamond Offshore in 2019.
It is one of two rigs owned by the Aberdeen-based decommissioning specialist, who took on the West Epsilon, now named Well-Safe Protector, from Seadrill last year.
The Protector has been refurbished by Well-Safe, with hopes of going out for plugging and abandonment decommissioning work this year.
Orca is based in Portlethen, Aberdeen, with regional bases in Singapore, London and, now, Fife.
Senior port manager at Forth Ports, Derek Knox, said: "We welcome the team from Orca Oceanic Systems to Burntisland and we look forward to supporting them as they develop their operations facility at the port."
Orca last year was awarded £1.7m in new contracts with a trio of operators, despite what it described as "exceptional trading conditions" due to Covid.
The business, formed in 2015, said its team has more than 70 years of combined experience between them in diving and subsea construction globally.
Recommended for you

NHV wins helicopter contract for Buchan decommissioning