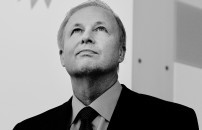 Oil giant BP said yesterday its profits were down by one-fifth last year after its sale of assets progressed ahead of schedule.
As the firm continued to recover from the impact of the Gulf of Mexico spill, its 2012 net profits adjusted for non-operating items and accounting effects was £11.23billion compared with £13.78billion the previous year.
Last-quarter profits were £2.54billion, against £3.17billion in 2011.
BP, which was once the world's second largest oil firm, is now the smallest of the four oil majors by market value.
The company has sold £24.1billion of assets since the Macondo spill in 2010 and has taken a charge against profits of £26.9billion; most of which has already been paid out in compensation and fines.
BP expects four major upstream projects worldwide to begin production by the end of this year and said capital expenditure would be slightly up in 2013 from £14.6billion in the previous 12 months.
The firm expects to continue divestments at a rate of £1.3billion to £1.9billion a year on an ongoing basis.
Chief executive Bob Dudley said: "We will continue to see the impact of this reshaping work in our reported results in 2013.
"By 2014, I expect the underlying financial momentum to be strongly evident."
Alan MacPhee, an investment manager at financial-planning and wealth-management specialist Brewin Dolphin in Aberdeen, said: "BP's fourth-quarter results were complicated by the decision to only include the earnings from TNK-BP for 21 days.
"Nevertheless, the underlying earnings are impressive and, unlike Royal Dutch Shell, were led by a better-than-expected performance in the upstream division, where production was near the top end of expectations.
"Free cash flow was also better than expected, which helped keep the debt level within the company's parameters.
"These results are good and the upstream performance bodes well for the future given the level of production divestments in the quarter and the start up of new higher margin barrels since the beginning of 2013."
That said, Mr MacPhee believed yesterday's results had been a sideshow, with BP facing several key hurdles in 2013, starting with the US Department of Justice court case resulting from Macondo starting on February 25.
He added: "BP also has to complete the sale of its 50% stake in TNK-BP to Russia's Rosneft and the purchase of a stake in Rosneft; the price is already nearly a quarter higher than previously negotiated terms.
"Progress on those fronts plus increased production from the higher-margin operating areas will have a significant bearing on the outlook for dividend growth and possible share buybacks."
Recommended for you
X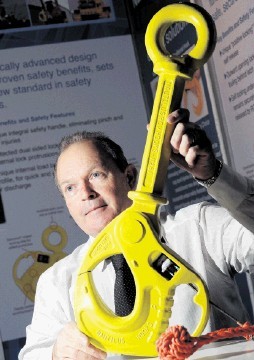 Firm spins new line in hook devices