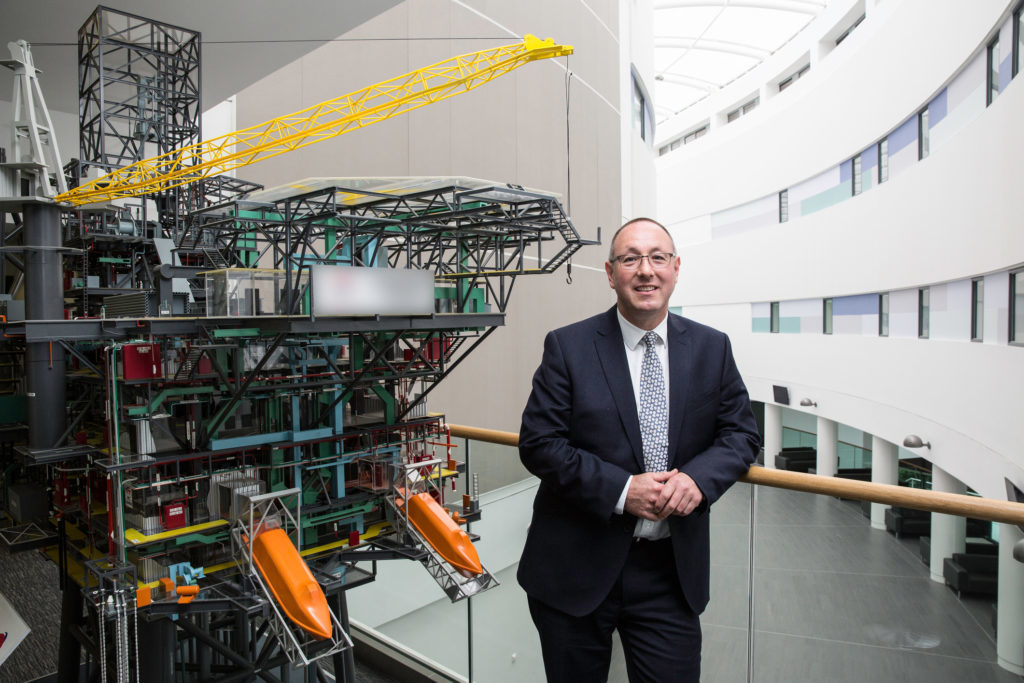 The new Scottish Government needs to strike a "careful balance" between economic recovery and energy transition in order to protect jobs, according to an industry chief.
Paul de Leeuw, director of Robert Gordon University's Energy Transition Institute, said it is up to politicians to shape the "narrative" around decarbonisation and to help write the "next exciting chapter" in the North Sea's story.
However, he warned it is going to take "really clever, smart planning" in order to ensure that jobs can be transferred between oil and gas and other sectors.
Mr de Leeuw said: "If you step back and listen to all these parties, the destination is the same – net zero by a certain date. The only discussion we really seem to have is about the journey and how fast we want to go.
"The Scottish Government will have a really careful balancing act to shape the new narrative against all this economic reality – we have to get the economy back on track and we have to get these jobs right because people expect to have security."
Previous research has shown that around one in 25 people in Scotland work in the energy industry, Mr de Leeuw said.
He added that, if the government "get it right", there's an opportunity to increase that figure, something that would be "hugely powerful".
MSPs were sworn in at Holyrood yesterday following the most recent Scottish Election, in which the SNP secured power for a fourth term but fell one short of a majority.
In order to pass key policies, particularly the annual budget, Nicola Sturgeon will be relying on support from the Green party, who won a record eight seats in the Scottish Parliament.
Mr de Leeuw said: "The Scottish Greens have been pretty vocal and clear about phasing out oil production, stopping issuing new licences, potentially revoking existing ones and stopping anything that can be seen as support for the sector.
"I would imagine that, given the SNP need the support to push the ambition agenda forward, the Greens will hammer these points home."
In addition to their pledge to phase out North Sea oil and gas, the Greens also committed in their manifesto to opposing public investment in carbon capture and storage (CCS).
They branded it "unproven" and said the "vast majority" of projects are linked to "enhanced oil recovery".
However, Mr de Leeuw said, at this stage, it would be prudent to keep all decarbonisation options "on the table".
He added: "Everybody wants to go to net zero as fast as possible but until we have the right answers in place, I don't think we should take anything off the table.
"CCS is not the solution, but it is part of the solution and I think we definitely need to keep that in mind.
"The big challenge is decarbonising heat and if CCS fills a gap to allow that while another answer is found, then it has a role to play in the energy transition."
Mr de Leeuw also said he was "really sad" to see former Scottish energy and islands minister Paul Wheelhouse miss out on re-election.
Mr Wheelhouse has been praised throughout the industry for his work since taking up the role in 2018.
On what will happen to the cabinet job, Mr de Leeuw said: "Somebody will have to take over the position – they may want to keep it the same but I imagine they'll revamp it to bring energy and energy transition together."
Recommended for you

NSTA CCS boss talks about making the Track process 'sustainable'