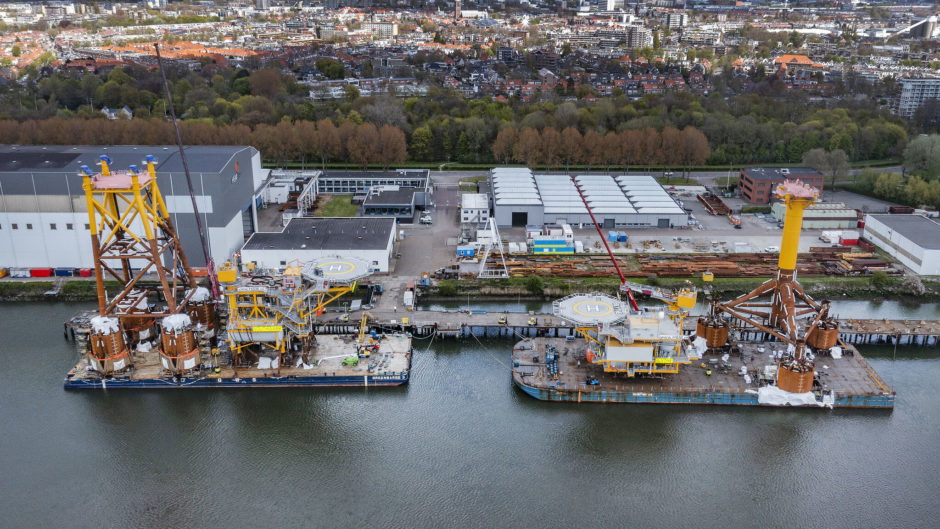 IOG, formerly Independent Oil and Gas (IOG), has awarded the phase one duty holder contract for installation and pipeline operator to Ode Asset Management (Ode AM).
The deal relates to IOG's joint venture with CalEnergy Resources in the Southern North Sea.
Working closely with the London-listed firm's in-house operations team, Ode AM will be responsible for delivering safe, efficient and cost-effective production operations from the project's offshore infrastructure.
That includes the Blythe and Southwark platforms, the Thames Pipeline and the associated subsea connector lines.
Ode AM will also provide O&M and integrated services for Phase 1, including the onshore control room at the Bacton Gas Terminal, travel, training and crew for offshore activities, emergency response, warehousing and quayside support, and all associated regulatory interface and compliance.
IOG said the contract has mechanisms to incentivise Ode AM to maximise operating efficiencies and an appropriate risk-reward formula for performance against agreed criteria.
Ode AM's other work in the Southern North Sea includes as duty holder for the Tolmount gas platform, on behalf of Humber Gathering System Limited, and installation and pipeline operator for the Babbage gas field on behalf of NEO Energy.
Andrew Hockey, CEO of IOG, commented: "We are pleased to award this contract to Ode AM, who have a well-established Duty Holder and O&M track record in Southern North Sea gas projects including Babbage and Tolmount.
"Their focus on safe, efficient and cost-effective operations will be integral to our low opex and low carbon intensity production model. We look forward to continuing our collaboration with Ode AM as we ramp up pre-operations and commissioning activities ahead of First Gas in late Q3 this year."
Sandy Reid, managing director of Ode AM, said: "We're delighted to continue our support to IOG on their prestigious Core Project and be appointed Duty Holder for the Blythe and Southwark offshore facilities.
"This contract fully aligns and incentivises Ode AM to support IOG in what both parties see as an operating partnership to deliver industry leading lifting cost and low carbon performance.
"We're proud that IOG are placing their trust in the wider capabilities of the Ode Group to safely deliver both the Bacton EPCI and the offshore Duty Holder scopes."
Recommended for you

Production restarts at Blythe after IOG temporarily addresses issues