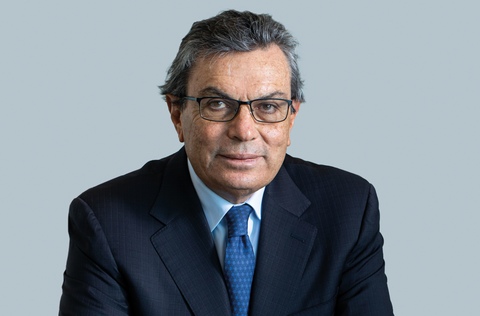 Former Petrofac CEO Ayman Asfari took a double-digit percentage pay cut in 2020, a year blighted by Covid, loss of work and an ongoing SFO investigation.
Mr Asfari, who retired at the end of the year, received total remuneration from Petrofac of $999,000 (£705,000), down 13% on 2019's package of $1.15m (£812,000).
The remuneration committee said that, on a formulaic basis, there should have been a "modest bonus pay-out this year", but instead decided to exercise "downward discretion".
The committee said it was "mindful of the challenges that the business has faced during the year" and that the share price performance "had been poor".
Petrofac's share price tumbled 64% between January and December 2020, climbing only modestly since then to 140pence.
Covid-19 and the oil price crash took its toll, cited as the reason for cancellation of Petrofac's $1.6bn contracts for the Dalma gas project in the UAE.
In April, as Petrofac announced its full-year results, analysts suggested that the firm's contract win rate was "abysmal".
Nicholas Hyett of Hargreaves Lansdown said: "There are some worrying signs on that front. At full year results in April 2021, Petrofac said it was bidding on $20bn of business due for award in 2021, but back in December 2020 it was bidding on $42bn of business due for award over the same period.
"Having announced only $300m of contract wins since the start of the year that implies the group's contract win rate is abysmal."
Earlier this year, Petrofac was suspended from tendering for new projects in the UAE over a Serious Fraud Office (SFO) investigation, which saw a former executive plead guilty to bribery charges in the country.
David Lufkin's admission in January came after pleading to earlier charges relating to Iraq and Saudi Arabia.
GlobalData has said the SFO case has seen Petrofac "cut off" from key markets such as the UAE, which accounted for 10% of revenue in 2019.
Mr Asfari was replaced as CEO officially on January 1, 2021, by Sami Iskander who took on a deputy CEO role in November before transitioning to the top job.
Recommended for you

Court reverses conviction of Aberdeen man in Unaoil bribery case