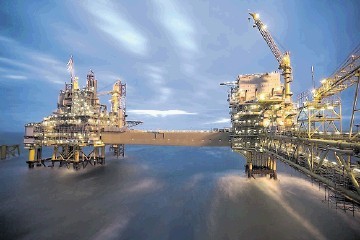 Danish group AP Moller Maersk has highlighted its plans to increase its UK production to 100,000 barrels of oil equivalent (boepd) by 2020.
The company, which was awarded nine North Sea licenses in last year's UK licensing round, said yesterday its 2012 UK production was slightly up at 28,000boepd compared with 27,000boepd in 2011.
It added that the Gryphon production vessel, which was damaged in a storm in early 2011, was expected to come back into production by next month.
Maersk said profits were up last year to £2.61billion compared with £2.22billion in 2011, after the positive settlement of a £587million tax dispute.
Turnover, however, decreased to £38.6billion down from the previous year's £39.4billion.
Maersk Oil employs 850 people in the UK onshore and offshore.