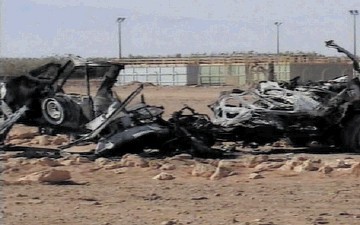 Norwegian energy giant Statoil launched an internal inquiry yesterday into security at the In Amenas gas plant in Algeria after a deadly hostage-taking incident there last month.
Separately, the largest union within Statoil said it would hold talks with the Norwegian government today to discuss the need for an independent inquiry.
Islamist gunmen attacked the plant on January 15, seizing hundreds of hostages.
The Algerian army stormed the facility four days later but dozens of workers were killed.
Statoil chief executive Helge Lund said yesterday: "Security measures at In Amenas were not sufficient to predict or to stop an attack of this character.
"What the investigation will help us with is to make us understand what happened and to identify areas of improvement to strengthen our security work."
Mr Lund would not say when the plant, which Statoil runs jointly with BP and Algerian state-owned firm Sonatrach, would return to full operation.
He added: "We have to make sure that security can be maintained before we can send (foreign) employees back to work at the plant."
A six-member investigative team will be led by Torgeir Hagen, a former head of the Norwegian intelligence agency.
Half of the team works for Statoil while the other three are from outside the company, including Adrian Fulcher, a former director of counter-terrorism in the UK.
The team, which will deliver its final report on September 15 to the board of Statoil, will also be advised by a former acting director of the CIA, John McLaughlin, and a former US deputy defence secretary, John Hamre, among others.
Statoil's security arrangements were criticised in the aftermath of the attack
To make us understand what happened and to identify areas of improvement