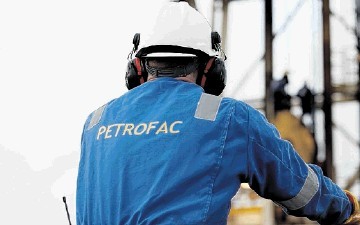 Energy service giant Petrofac said yesterday the UK North Sea would remain at the heart of its offshore business as it reported a 17% rise in net profits to £418million in 2012.
Turnover at the FTSE 100 company, which designs and builds oil and gas infrastructure, rose by 9% to £4.18billion.
Offshore operations accounted for nearly one-quarter of turnover, contributing £927million and up 12% on 2011.
Chief finance officer Tim Weller said: "The lion's share of our offshore projects and operations comes from the UK business. Probably 85% (of offshore turnover) comes from activities in the UK continental shelf and will remain so for some time."
Contracts such as July's £100million-a-year deal to provide construction services to all of Apache's North Sea assets over three years helped to make 2012 a record year for Petrofac's offshore business.
About 4,000 of its 18,000 employees work through the group's Aberdeen operations centre. It has a further six such centres in Sharjah, Abu Dhabi, Woking, Chennai, Mumbai and Kuala Lumpur and a further 24 offices worldwide.
The company said it had started 2013 with a record order backlog, up 9% to £7.78billion.
Chief executive Ayman Asfari said: "Our strategy underpins long-term earnings growth, including the achievement of our 2015 earnings target."
Petrofac's shares slid 6.3% to £14.97 after the results. David Barclay, a divisional director at wealth manager and financial-planning specialist Brewin Dolphin in Aberdeen, said the figures had a positive tone overall but investors in the energy service industry still seemed to have "jitters" after the recent profit warning by Italy's Saipem.