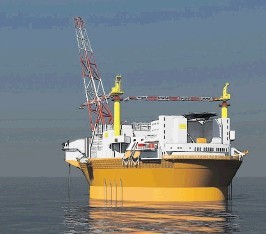 Eni has started drilling production wells on its Goliat field asset in the Norwegian sector of the Barents Sea, block 7122/7.
The new rig Scarabeo is to drill 22 development wells from eight templates that have already been installed.
The company said it intends to start production at Goliat next year and to continue developmental drilling for about three years. The suite will comprise 11 production wells, nine water injectors, and two gas injectors.