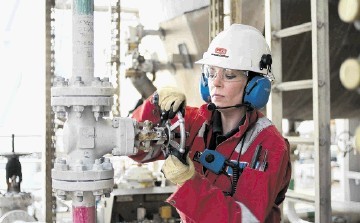 Wood Group enjoyed a jump in profits in 2012, thanks to increased spending from oil and gas operators worldwide.
The Aberdeen-based energy service giant said yesterday it expected further growth this year due to work in areas including the North Sea, Gulf of Mexico and Middle East.
It predicted its exploration and production expenditure would increase by another 7% globally this year. In its first set of results since Bob Keiller took the reins as chief executive, Wood Group posted a 20% rise in turnover to £4.5billion last year.
Earnings before interest, taxation and amortisation were up 35% to £305.1million, while pre-tax profits from continuing operations before exceptional items rose by 43% to £240million. Mr Keiller said all three Wood Group divisions – engineering, Wood Group PSN and gas turbine services – had performed well.
He predicted further growth for all three operations and said they would be working closer together from now on.
"Historically the Wood Group divisions have worked fairly individually," said Mr Keiller, adding: "We are seeing an increasing number of opportunities for the them to work together.
"It opens up more opportunities for each of the divisions and will help us transfer our skills between businesses."
Despite Wood Group's international ambitions, Mr Keiller said the North Sea was still a key market.
The group took on 117 UK graduates last year, which its boss said was possible only because of the size and stability of the company.
Mr Keiller succeeded former chief executive Allister Langlands in November, having previously headed up the PSN business. Mr Langlands is now the firm's chairman following Sir Ian Wood's retirement at the end of October.
"It has been a huge privilege getting the chance to lead one of Scotland's foremost companies," said Mr Keiller, adding that Wood Group had a track record and history that was "second to none".
But there was also some trepidation for him in following in the footsteps of Mr Langlands and Sir Ian, who were "giants of Scottish business", he said.
Mr Langlands added: "We are now starting the next chapter in Wood Group's story. It has been a hugely successful company thus far and I am sure that will continue."
David Barclay, divisional director for investment manager Brewin Dolphin in Aberdeen, said Wood Group's positive results went against disappointment elsewhere in the sector.
He added the company's shares closed up nearly 8% at 818p, having been down in recent days due to a profit warning from peer Saipem.
Wood Group employs 43,000 people globally, including 7,000 in Scotland based mostly in the north-east.
Recommended for you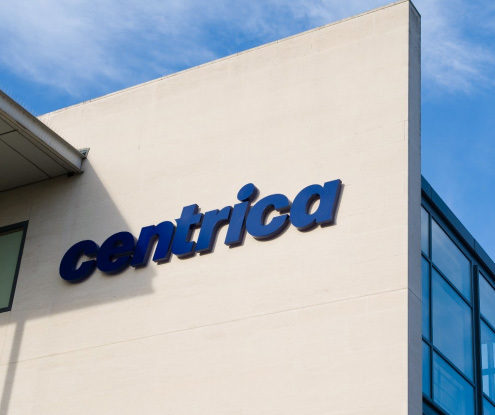 British Gas owner Centrica resumes dividend as profit jumps with energy prices