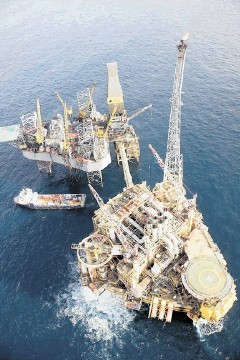 French energy giant Total said yesterday production at its troubled Elgin-Franklin fields had finally restarted after nearly a year shut off.
This follows last week's announcement by the UK Health and Safety Executive (HSE) that it was happy with the firm's safety plan to bring the Elgin platform back online.
The fields, around 150 miles east of Aberdeen, have been out of action since a gas leak last March forced the evacuation of 238 staff.
Production from Elgin-Franklin is now expected to reach pre-leak levels of 120,000 barrels of oil equivalent per day (boepd) by 2015.
A cloud of gas and sticky gas-condensate poured from the platform for more than seven weeks last year, before the leak was sealed.
Philippe Guys, UK managing director of Total's exploration business, said: "These were an extremely difficult 52 days. We were working under tension, we needed to go quickly but we need to go safely."
According to Mr Guys, the repairs and cleaning process to remove the paraffin-like condensate from the installation cost the firm £130million, most of which was covered by insurance.
But he added that loss in production due to the closure had cost the company around £1million a day.
Total's production from the platform was 55,000 boepd before the shutdown.
The origin of the leak was linked to gas seeping into the well through a corroded section of the well-pipe at a depth of nearly one-and-a-half miles. However, the exact causes will only be released when the HSE has completed its report into the incident.
The French company said there had been no effect on the remaining reserves of 500million barrels of oil equivalent it hopes to extract from the Elgin and Franklin fields and the smaller associated fields at Glenelg and West Franklin.
Although 10 of the 19 wells in the fields will be shut-off permanently following a safety review, production will be maintained by new developments – phase two of the West Franklin development and a revamp of Elgin.
Recommended for you
X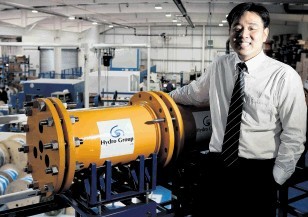 Hydro eyeing Asia for growth opportunities