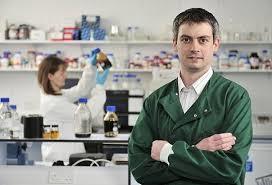 Scottish company Lux Assure is predicting "significant" growth in sales of its core oil and gas technologies, CoMic and Ommica.
Lux, which has offices in Aberdeen and Edinburgh, had senior scientist Cameron Mackenzie promoting its corrosion-management product CoMic at a conference and exhibition in Florida earlier this week.
Nace Corrosion 2013, which started on Sunday and ends tomorrow, is the first showcase Lux has attended since a £3.25million funding injection from ConocoPhillips, Statoil Technology Invest, Archangel Information Investment and the Scottish Investment Bank.
Lux plans to double in size in 2013, adding to its current team of six.
Managing director Emma Perfect said: "We are excited about the opportunities for our products within the oil and gas sector following the investment last month.
"Our commitment and fresh approach to solutions for the industry has been welcomed by many major oil operators and we look forward to building on this with strong growth throughout 2013."
The firm was set up in 2001 and is the oil and gas division of Lux Innovate, set up in the same year.