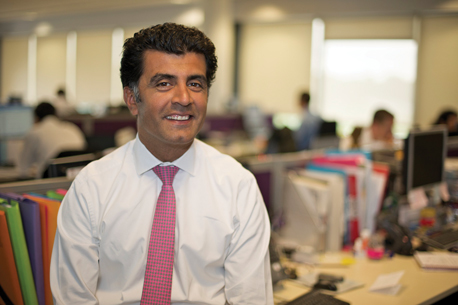 The boss of Centrica Energy's Aberdeen-based upstream division will step down at the end of June after three years leading the business, it was announced yesterday.
Centrica said Jonathan Roger would be succeeded by Sarwjit Sambhi, director of its major capital projects division.
Mr Roger was appointed managing director of Centrica Energy Upstream when it was formed in January 2010 through the merger of Aberdeen-based Venture Production with Centrica's existing oil and gas production business.
Centrica's upstream arm has nearly doubled operating profits since then to £919million.
It now employs around 1,400 people globally, including more than 350 in Aberdeen.
Mr Roger said yesterday the division was entering an ambitious next phase of growth, which was a good time for him to move on.
He spent 12 years with Conoco and Conoco-Phillips in the North Sea and Indonesia before joining Venture Production's senior management in 2003.
Initially in charge of Venture's southern North Sea gas business, his responsibilities widened to cover all producing business units in the North Sea and he was the firm's chief operating officer when, in 2009, Centrica acquired it in a £1.3billion deal.
Mr Roger said yesterday he aimed to replicate the experience of building up an independent business he gained at Venture, adding: "Now feels like the perfect time to do that."
Mr Sambhi, who oversees development and delivery across Centrica's portfolio of exploration/production and power projects, said: "This is an exciting time to be leading Centrica Energy's upstream business.
"As we integrate our international operations, we will be making major investment decisions which will shape the future of the business and help secure energy supplies for the UK."