Energy Minister John Hayes told oil and gas companies yesterday he hoped the chancellor's announcement on decommissioning tax relief last week would ease their anxieties over future investment.
Speaking via a video message to the Decom Offshore 2013 show in Aberdeen, his comments came after last week's Budget paved the way for the level of tax relief to be fixed on a contract-by-contract basis. The Tory minister, who cancelled his appearance in the Granite City because of an engagement in London, said the industry should grab the opportunity to become a world leader in decommissioning.
Earlier, Richard Brooks, head of offshore decommissioning at the Department of Energy, said officials were dealing with 40 decom programmes related to 16 fields that were likely to be approved over the next three years. Trade-body Decom North Sea has forecast annual spending by firms on decommissiong to rise to over £1billion a year within two to three years.
Recommended for you
X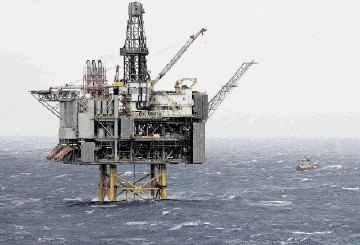 BP move could open door to third phase west of Shetland