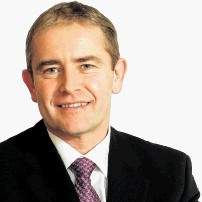 North Sea-focused oil firm Parkmead revealed yesterday that it was considering 12 potential acquisitions, including four companies.
Tom Cross, chairman at the Aberdeen-based business, added that the other potential deals involved assets.
Parkmead has a multimillion-pound war chest after an equity placing of nearly £20million at the end of last year, while it also has other sources of funding to call upon including a £4million shareholder loan facility.
Mr Cross said the trend of independents selling up or merging suited Parkmead, which bought fellow Aberdeen firm Deo Petroleum in a £12.7million deal last year.
He added: "After the deal we did with Deo we have had a couple of businesses approach us interested in consolidating and asking us to take a look at their companies. We are currently looking at 12 acquisition opportunities, with four of those being corporate and eight being a portfolio or individual assets."
Following the Deo deal, Parkmead is operator of the Perth field in the North Sea and the firm said yesterday it planned to carry out further drilling at the find to add up to 100million barrels of oil equivalent to Perth's reserves.
The discovery has nearly 45million barrels of proved and probable reserves.
Parkmead is also one of the partners at the Platypus gas field, the site of its first appraisal well in the North Sea. Mr Cross said drilling results proved the find was commercially viable, having delivered a flow rate of 27million cubic feet of gas per day.
Parkmead revealed a rise in turnover yesterday, but losses widened. The company said turnover in the second half of 2012 was nearly £2million, up from £1.3million in the same period in the previous year.
Operating losses were £2.7million, compared with £2.5million previously, while pre-tax losses widened to £2.8million from £2.6million.