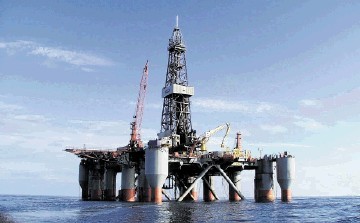 The UK sector currently has nine E&A wells active or in the throes of operational completion ahead of imminent rig moves. The number of wells spudded so far this year is seven (five exploration and two appraisal), with two wells (one each E&A) sidetracked. Six semi-submersibles and three jack-ups are active.
Twenty-five development and production wells (including batch operations) are on-going. The number of spuds has increased to 11 wells, with an additional 13 sidetracks initiated, since January 1. The trend away from platform drilling continues, with seven mobile rigs active on 10 Central North Sea fields. In all 18 mobile rigs are drilling on 23 fields.
Central North Sea
Six rigs remain on location. On the exploration front, Premier spudded well 28/9a-6 (WilPhoenix) on March 4 on the Tertiary Bonneville prospect close to Catcher Suncor's 20/5b-12 on the Upper Jurassic Scotney prospect (WilHunter) slipped further behind schedule following weather and operational setbacks, BG's 30/2a-10 (Rowan Gorilla VI) progressed on the U.Jurassic Thunderer prospect; while Dana's well 13/23a-7A on the Lower Cretaceous Magnolia prospect was a dry hole. Ocean Nomad moves next to First Oil's well 29/6a-8 on the U.Jurassic Centurion South prospect.
Appraisal activity continues with EnQuest's well 15/17a-28Z on U.Jurassic Kildrummy (Ocean Princess); Apache abandoned 21/10-B54, a Forties Bravo platform appraisal, prior to initiating a development/production sidetrack, Maersk's U.Cretaceous Ockley well 30/1d-12Z (Ensco 101), continues, while GDF Suez's' Talbot appraisal (Palaeocene) sidetrack, 30/13a-11Z (Galaxy II), has recently concluded operations. The rig next drills the operator's 90-day dual target Taggart (U.Jurassic)/Rebus (Rotliegendes) prospect on block 22/23b.
Northern North Sea
Just one well is active . . . Total's 3/15a-16Z probe on the Middle Jurassic Laphroaig prospect (Sedco 714). MPX's Taqa-operated well 211/11b-7Re (Transocean John Shaw) on the U.Jurassic Timon prospect was abandoned, effectively as a dry hole. The rig moved on to further development drilling on Taqa's Pelican field (block 211/26a).
West of Shetland
BP's well 213/25c-1V, on the dual target North Uist/Cardhu (U.Jurassic/Palaeocene) prospect, was re-entered mid-February and is now close to completion after nearly a year of work. The Stena Carron is expected to drill a Cambo field appraisal next for Chevron/Hess on block 204/5a.
Meanwhile, BP has spudded well 206/13a-3, the first of five to be drilled over the next two years in further appraisal (Phase 3) of the Clair Field using the Paul B Lloyd Junior semi-submersible following completion of Clair Ridge development well 206/8-B2.
Southern North Sea
SOUT
This sector remains devoid of E&A drilling despite seven fields under development. Next to spud is likely to be RWE's Carboniferous Severn prospect on block 43/18a using the Ensco 92 which is currently on the operator's Clipper South field on block 48/19a following suspension of producer well 48/19a-C4.
East Irish Sea
Centrica well 110/8a-7 on the Triassic Ventnor prospect was abandoned after 28 days in mid-March. The outcome is not publicised although eight days at total depth suggests thorough evaluation – or operational difficulties (Noble Byron Welliver).
Thus far, this year explorers appear to have drawn a blank, although Centrica's Ventnor well might make a small reserves contribution if it has found gas.
The seven well spuds recorded in the first quarter (with just four days to go) show an overall 36% decline over the same period last year. Exploration spuds (five wells) are matched, but appraisal spuds are nearly 67% down on the same period in 2012.
Norway – Q1-end sees dry-hole trend . . . in exploration at least
There are six E&A wells active on the NCS (no change since February), four exploratory and two appraisal and all bar one in the Barents Sea, drilling in the North Sea. The new-start tally for Norway so far this year is 13 with no sidetracks or re-entries noted.
Development and production drilling accounts for 22 wells (including batch drilling), with three in the Norwegian Sea, one in the Barents Sea – on Eni's Goliat Field – and the other 18 drilling in the North Sea. These 22 wells targeting 16 fields, are employing seven platform rigs, seven semi-submersibles and six jack-ups.
North Sea
Dong spudded mid-month its Musling exploration probe 3/7-9 S to the south with Maersk Giant, while Wintershall, now nearly 60 days into operations, continues with Skarfjell North appraisal well 35/9-8 (Transocean Arctic). The remaining activity is on Quad 16, where Lundin spudded another Johan Sverdrup appraisal, well 16/2-17 S, towards the month-end, whilst exploration well Luno II (Bredford Dolphin) continued. Meanwhile, Statoil is targeting the Rotliegendes Lupin prospect with well 16/8-3 (Songa Trym) with results expected by the end of this month.
March saw the completion of three Lundin-operated wells, with both its Ogna and Jorvik exploration probes, 8/5-1 and 16/1-17, abandoned, while Johan Sverdrup appraisal 16/3-5 was, perhaps unsurprisingly, abandoned as a success (P&A oil). Statoil also wrapped-up operations on its Johan Sverdrup extension well 16/5-3 (P&A oil). Dong completed operations on its 2012 Trym South well 3/7-8 S (P&A oil & gas) early month, with the Maersk Giant moving the short distance to spud its Musling exploration probe.
Norwegian/Barents Seas
No Norwegian Sea activity is recorded at the time of writing. In the Barents, Repsol spudded well 7218/11-1, targeting the dual-objective Darwin prospect (Transocean Barents).
Q1 2013 has been muted in terms of 2013 exploration starts, with four wells abandoned dry, though success with Darwin would be a real boost for the sector. Meanwhile, appraisal success continues with Johan Sverdrup, while an early-Q2 success with Wintershall's Skarfjell appraisal would be welcome, although with at least one planned sidetrack, and operations still continuing on the pilot hole, it seems results are unlikely before May.
Statoil's Visund North exploration well was completed in February. We believe this to have been drilled as part of a plan to develop the northernmost part of the field, to incorporate the adjacent Titan discovery, though well results are vague, at least publically.
Various important results are likely during Q2, and provided active and near-term exploration drilling bucks the current dry-hole trend, the Norwegian sector should shape up for a positive summer.
Simon Robertshaw and David Moseley's column is courtesy of North Sea analysts Hannon Westwood.
Recommended for you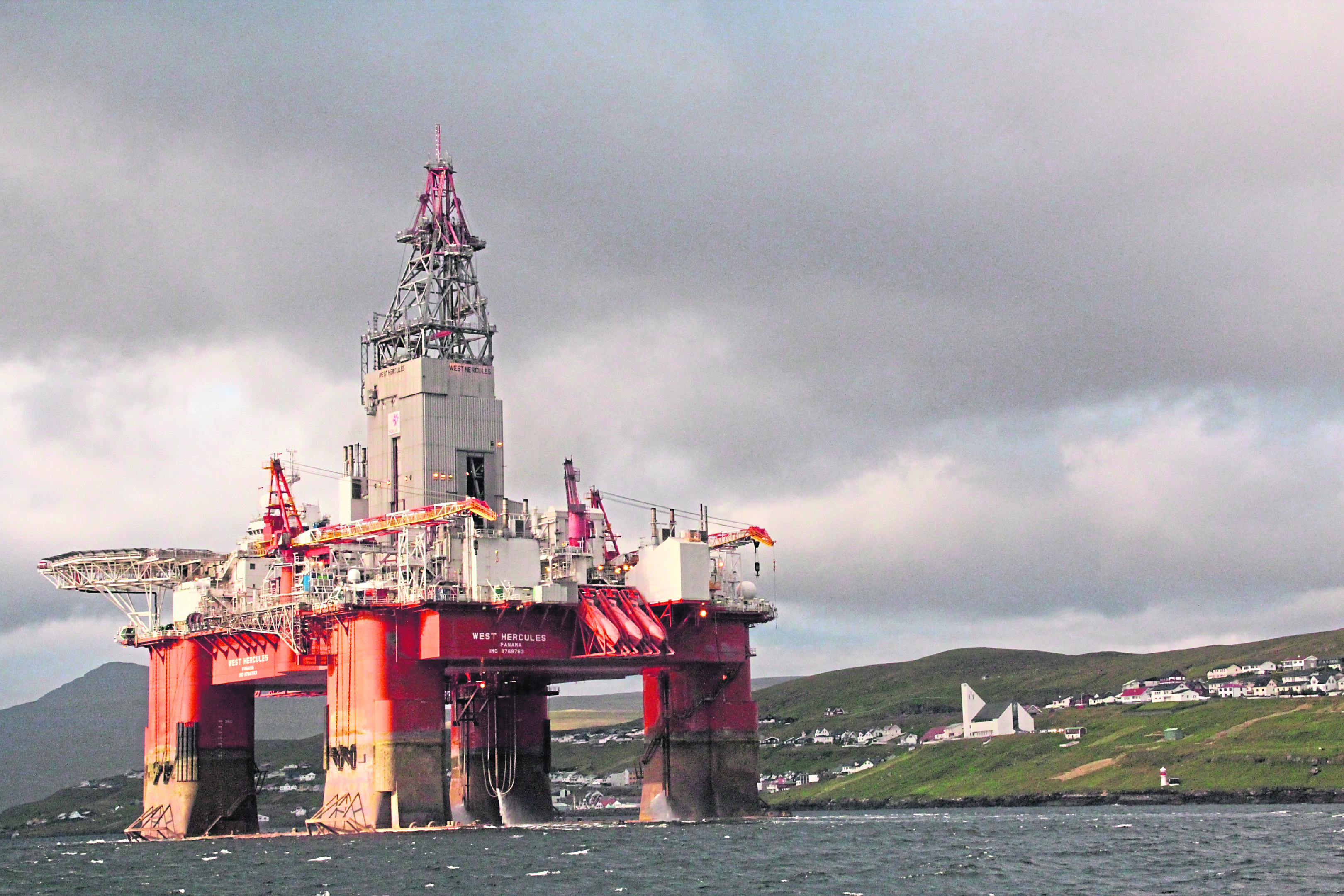 Fast finish doesn't bode well for Equinor-BP Tiger Lily exploration well