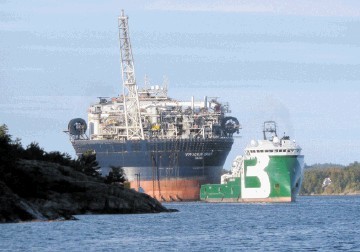 Premier Oil said yesterday that oil production had started from the Huntington field in the UK central North Sea.
The firm added that, after an initial ramp-up period, the find was expected to produce 25,000-30,000 barrels of oil equivalent.
Chief executive Simon Lockett said: "We are delighted to have achieved first oil from the Huntington oil field.
"This marks the first of four UK North Sea projects from our development portfolio which will come on stream over the next few years.
"We look forward to the field making a significant contribution to our worldwide production and cash-flow growth."
The Huntington development uses the Voyageur Spirit floating production vessel.
Partners in the field are Premier (40%), E.on Exploration and Production (25% and operator), Noreco (20%) and Iona Energy (15%).
Recommended for you

UK North Sea operators eye 'near-record' profits in 2022