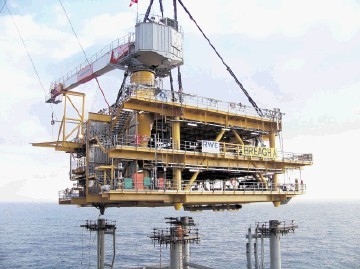 North Sea explorer Sterling Resources branded an energy and commodity trading group's £123million takeover bid as "opportunistic and inadequate" yesterday.
Sterling hit back at Vitol Anker International and accused the Dutch multinational of trying to push the Canada-listed firm's value down to match its takeover offer.
Vitol – which has a 14% stake in Sterling – moved to acquire the oil and gas firm in February, but Sterling said yesterday the company's actions since then had been self-serving and disingenuous.
Sterling was forced to defend recent decisions to sell off part of its stake in the Cladhan North Sea field and launch a £147million high-yield bond.
Vitol had described the moves as "the latest in a line of value destructive initiatives undertaken by Sterling's board of directors". It said Sterling's actions – plus delays and cost overruns at the Breagh North Sea project where the explorer has a 30% interest – had destroyed substantial value in the company.
It added that if Sterling completed both the multimillion-pound sale of a further 12.6% of Cladhan to Taqa Bratani and the high-yield bond – which closed successfully yesterday – it would reassess its bid.
Sterling accused Vitol of trying to "take advantage of the company's short-term financing constraints" with its takeover offer.
The Canadian firm said financing had been a challenge, mostly because of the Breagh delays, but pointed out both the Cladhan farm-down and bond issue had been made public before Vitol moved to acquire the business.
The "special committee" of Sterling's independent directors said it believed Vitol was airing publicly its grievances and allegations to drive down the valuation of the company, adding: "It is the view of the special committee that Vitol seeks to coerce shareholders into believing that its opportunistic and inadequate offer is the only viable alternative.
"Shareholders are urged to see the Vitol allegations for what the special committee views them as; unfounded and self-serving."