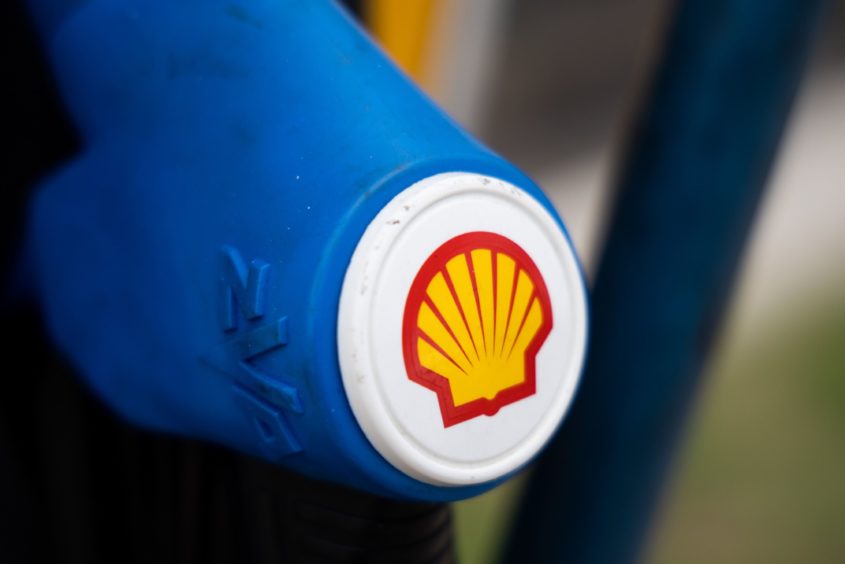 Shell hoisted its dividend and kicked off a $2 billion share buyback programme today, emboldened by a return to the black in the first half of 2021.
The British-Dutch giant recorded pre-tax profits of $12.4 billion for the six months, on revenues of $116bn, up 25% year-on-year.
Shell posted pre-tax losses of $23.3bn a year ago, mostly attributable to impairments.
First-half 2021 adjusted earnings climbed to $8.8bn from $3.5bn.
London-listed Shell said its cause was aided by higher oil prices and marketing margins and lower operating costs.
Shell, whose net debt was $65.7bn at the end of June, declared a dividend of 24 cents per share, up from 17c in the first quarter, and 16c a year ago.
In April 2020, Shell cut its dividend for the first time since the 1940s, and by two-thirds, to free up cash for the transition to net-zero.
But in October CEO Ben van Beurden said a "new era of dividend growth" had arrived, and lifted payments 4%.
Mr van Beurden said today: "We are stepping up our shareholder distributions today, increasing dividends and starting share buybacks, while we continue to invest for the future of energy.
"The quality of Shell's operational and financial delivery and strengthened balance sheet have given the board confidence to rebase the dividend per share from Q2 2021 onwards to 24c."
The $2bn share buyback programme should be completed by the end of 2021, he added.
Susannah Streeter, senior investment and markets analyst, Hargreaves Lansdown, said Shell shareholders were being rewarded for their patience while the firm undergoes a "painful green metamorphosis.".
But Ms Streeter said questions would be raised about whether the pay outs are too generous given the scale of the mountain Shell still has to climb to reduce its carbon emissions.
She added: "Shell still has a tough time ahead, it needs higher oil prices to be sustained to keep on the front foot, and it could also be tripped up as its comes under increasing pressure to step up its renewable shift.''
Stuart Lamont, investment manager at Brewin Dolphin Aberdeen, said: "Shell's balance sheet has strengthened on the back of a more sustained higher oil price – with that, the company has made progress on debt reduction and significantly improved income compared to the same period last year.
"While the increased shareholder distributions in the form of a higher dividend and share buyback programme will be welcome boosts for investors in the short term, Shell will need to maintain focus on, and up investment in, its transition towards net zero for it to stay relevant in the long term – a tricky balancing act if it is to remain an attractive proposition to shareholders."
Shell and its oil major peers have been taking flak from environmental groups, and some investors, over their emissions.
The company was criticised last week for its decision to appeal a Dutch court ruling ordering it to accelerate emissions cuts.
In May, the Anglo-Dutch supermajor was told to cut its carbon emissions by 45% by 2030, compared to 2019 levels.
Shell, which has a net zero goal by 2050, previously committed to lowering the carbon intensity of its products by 20% by the end of the decade.
Mr van Beurden said Shell understood "urgent action" was needed in order to tackle climate change.
However, he said that a legal judgement against a single company is "not effective".
At the company's AGM, also in May, 30% of shareholder votes cast supported a resolution from Follow This, which called for Shell to set Paris-aligned short, medium and long-term targets for cutting emissions from its operations and the use of its products.
The resolution was rejected, but the support gained was more than double the level achieved by Follow This at the previous year's AGM – 14%.
Shell's own resolution offering shareholders an "advisory" vote on its Energy Transition Strategy was supported by 89% of votes cast at the AGM.
Shell has also been in the spotlight due to its participation in the Cambo oil and gas project, west of Shetland, operated by Siccar Point Energy.
Campaign groups have called for the UK Government to deny approval for Cambo, which they say would compromise the country's net-zero target.
In the low-carbon space, Shell has teamed up with ScottishPower to submit bids in the ScotWind leasing round with a view to developing a large-scale floating wind farm off the north-east coast.
Shell is also a partner in the Acorn carbon capture and storage and hydrogen project at the St Fergus gas terminal near Peterhead.
Recommended for you

Woodside wins backing to buy BHP oil, gas amid climate backlash