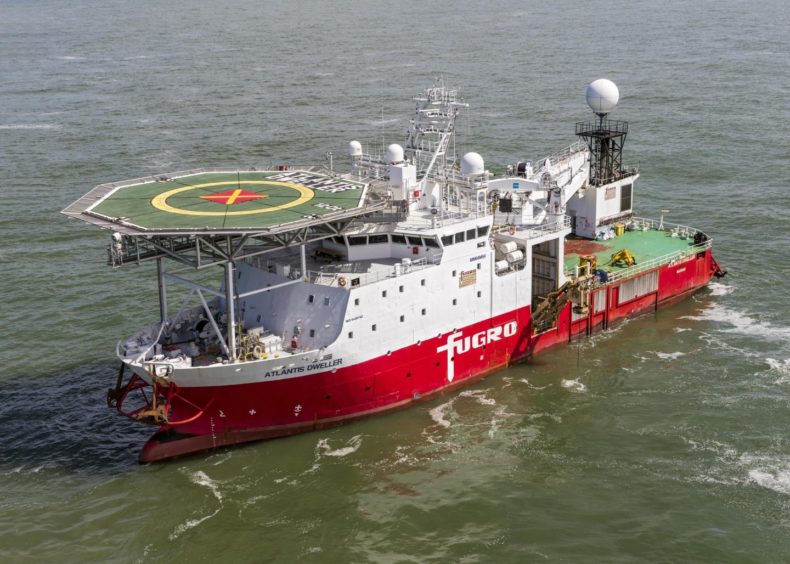 Dutch geo-services firm Fugro has returned to growth for the first time since the outbreak of the pandemic last year.
Mark Heine, the company's chief executive, said the progress was driven by increased activity in its oil and gas and renewables divisions.
In the first half of 2021, Fugro rose to pre-tax profits of €5 million (£4.3m).
Though a modest figure, it is a marked improvement on the corresponding period in 2020, when The Hague-headquartered firm slumped to losses of €32.1m (£27.3m).
In the second quarter, Fugro's revenue was €389.5m (£331m), up by 14.1%, the first increase since the start of Covid.
Overall, first half-year revenue declined slightly despite growth in the renewables, infrastructure and nautical markets, which now represent 60% of Fugro's revenue.
The energy services company's order backlog for the next year totals €863m (£734m), a 3.3% growth on last year's figure of €845m (£719m).
Mark Heine, Fugro's chief executive, said: "During the second quarter, one year after the outbreak of the pandemic, we have returned to growth. This was largely on account of our renewables business, highlighting our leading position and flexibility to shift assets and capabilities to growth markets. In the second quarter, our infrastructure and oil & gas related activities were also up, after a very challenging 2020.
"We continue to make progress with our diversification. Currently, 60% of our revenue is generated in renewables, infrastructure and nautical. This is in line with our objective to support clients with the energy transition, climate change adaptation and the development of sustainable infrastructure.
"For example, we are presently executing services for offshore wind projects for Atlantic Shores in the US and Thang Long in Vietnam, and a cable route survey for Alcatel's new fibre-optic cable system connecting North America to Asia.
He added: "In addition, we continue to implement our remote operations, encompassing remote positioning, hydrography and inspection services. For Woodside in Australia, we recently successfully completed our first remote inspection project with an uncrewed surface vessel, which has much lower CO2 emissions and safety risks than a traditional vessel.
"Supported by cost reductions implemented over the past quarters and second quarter revenue growth, our margins are up. While there are still Covid uncertainties that impact our business, we expect revenue growth and a modest margin improvement for the full-year. Even though there is still a gap between current performance and our mid-term targets, we are confident that we are back on our Path to Profitable Growth."
Recommended for you

Wood predicts 30% drop in earnings for 2022 results