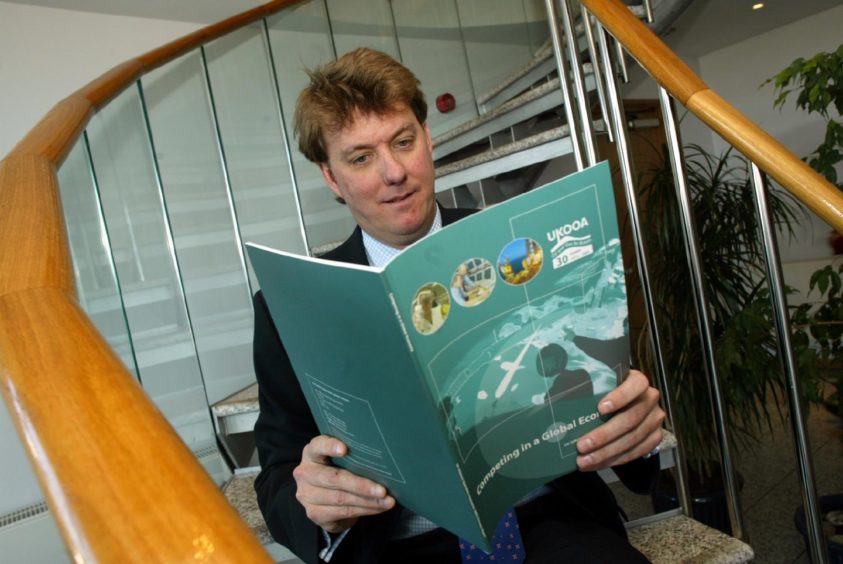 Tributes have been paid to Bruce Dingwall, a North Sea leading light who died suddenly yesterday, aged 61.
The oil and gas industry entrepreneur founded Venture Production in the 1990s and served as chief executive of the Aberdeen-headquartered firm.
Mr Dingwall also served as president of the UK Offshore Operators Association, a forerunner to representative body Oil and Gas UK, in 2002-03.
He was awarded the CBE in the 2004 New Year's honours list for services to the oil and gas industry.
Latterly, Mr Dingwall was executive chairman of London-listed Trinity Exploration and Production.
The Trinidad-focused firm said on Tuesday that Mr Dingwall had been hospitalised due to a "serious health incident".
He was in a stable condition, but continued to undergo clinical assessments.
However, Trinity confirmed today that Mr Dingwall had died and said he would be sorely missed.
Mr Dingwall was born in Trinidad, had dual Trinidadian and British citizenship, and racked up 30 years of experience in the oil and gas industry.
A geologist who studied at Aberdeen University, he began his career with ExxonMobil as a geophysicist in the North Sea before moving to London and Scottish Marine Oil, where he held numerous senior management roles in South East Asia.
Mr Dingwall founded Venture in 1997 on its central strategy of developing and operating fields that were considered uneconomic by their larger, existing owners.
In 2003 Mr Dingwall told Energy Voice emeritus editor Jeremy Cresswell his goal was for Venture to become "small but perfectly-formed" UK independent that could a key role in the future of mature energy provinces, especially the North Sea.
The firm expanded its production to reach 45,000 barrels of oil equivalent per day before being sold to Centrica in 2009 for £1.3 billion.
By then, Mr Dingwall had left to establish Trinity in 2005 following the acquisition of Venture's Trinidadian assets.
He became executive chairman of the company in 2013.
Trinity managing director Jeremy Bridglalsingh said: "We are deeply saddened and shocked by Bruce's death. First and foremost, our thoughts are with his family at this difficult time, and we extend to them our deepest sympathies.
"No-one can escape the fact that Bruce was instrumental in the formation, growth and success of Trinity over the years.
"He will be sorely missed, not only as a colleague, but also as a close friend to so many of us within the Trinity team.
"We all remain committed to building on Bruce's legacy through delivering against the growth opportunities that the business now has."
OGUK chief executive Deirdre Michie said: "We are deeply saddened to hear of the passing of one of the North Sea's leading lights.
"Bruce was a charming man – great fun and full of commitment to our community. He was also an impressive serial entrepreneur, passionate about the sector, and he brought all of this with him in support of industry when he became president of the UK Offshore Operators Association, OGUK's forerunner, in 2002.
"He has left behind a true legacy and will be dearly missed, not only as a colleague, but as a friend and an inspiration to many."