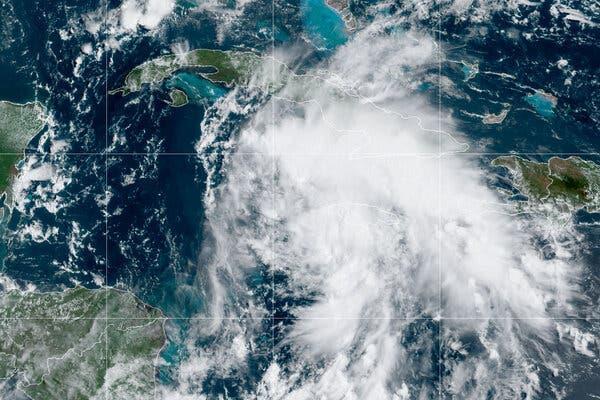 Tropical Storm Ida has formed in the Caribbean and is forecast to a grow into a powerful hurricane in the days ahead, wreaking havoc across the Gulf of Mexico and ultimately crashing into the US coast.
Oil giants are bracing for the storm. BP Plc said it's evacuating workers from four platforms in the area and shutting production. Equinor ASA is preparing to evacuate its offshore Titan platform and Royal Dutch Shell Plc is moving to disconnect its offshore facility FPSO Turritella and sail it to safer waters. Exxon Mobil Corp.'s Baton Rouge refinery is beginning its hurricane preparedness process and Chevron Corp. joins others in clearing non-essential workers from the region.
Ida, the ninth storm of the 2021 Atlantic hurricane season, is swirling past Jamaica, with top winds of 40 miles (64 kilometers) per hour. It's forecast to strike Cuba Friday, reach hurricane strength over the gulf Saturday and make landfall in Louisiana or Mississippi late Sunday or Monday.
The storm's winds are forecast to peak at 110 miles per hour (177 kilometers per hour), which would put it just below Category 3 major hurricane status on the five-step Saffir-Simpson scale, the National Hurricane Center said Thursday. Louisiana Governor John Bel Edwards declared a state of emergency ahead of the storm, according to a Twitter post.
Five storms have already hit the US in 2021 as climate change fuels extreme weather around the globe. Wildfires are threatening Lake Tahoe, California, and have forced the Boundary Waters Canoe Area Wilderness in Minnesota to close for the first time since 1976. Blazes are raging across southern Europe, including in Italy, Spain, Greece and Turkey. Flooding and mudslides killed at least 20 people this week in Venezuela. July was the hottest month on record.