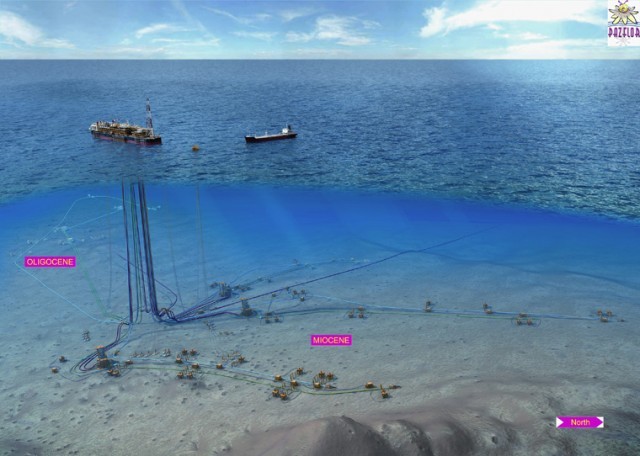 French energy giant Total has been awarded the Distinguished Achievement Award at the Offshore Technology Conference 2013  in Houston for its Pazflor deep offshore development.
The award is presented annually to the company which has advanced deepwater oil expertise and technology as part of a major project.
Yves-Louis Darricarrere, Upstream president at Total said: "Above all, it is well-deserved recognition for the teams that took part in the project, meeting stringent safety, environmental, scheduling, budget and quality specifications.
"They are all to be sincerely congratulated."
The Pazflor project began in December 2007 and covers an area of 232 square miles offshore Angola, in water depths ranging from 2000 to 4,000 feet.
Production currently averages 220,000 barrels per day, and more than 45million barrels have been produced since first oil in August 2011.
The technological feat consisted of installing subsea separation units and pumps to boost the liquids from the three reservoirs near the production wells.
Total said around 4,500 people on four different continents were involved in the project at the same time,with total capital expenditure of £5.8 billion.