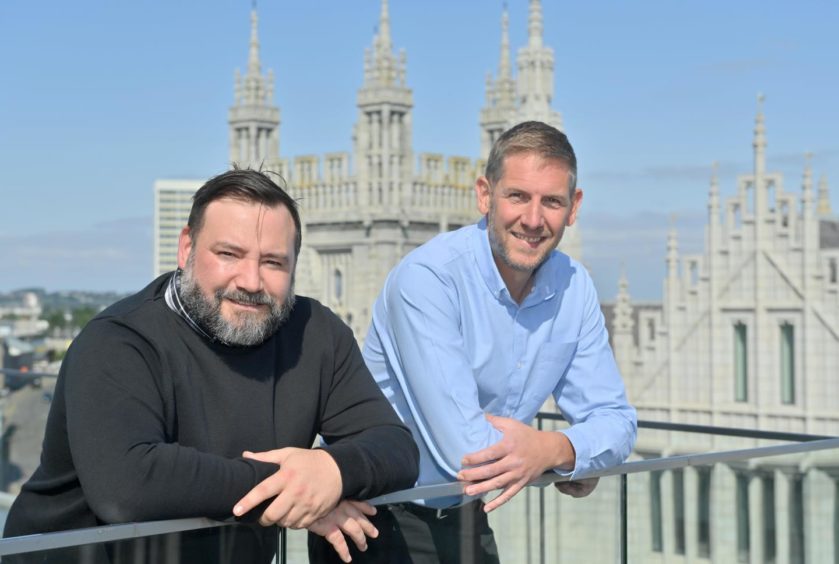 A specialised law firm is making moves to help Aberdeen's energy sector "unlock IR35" as the market, and demand for flexible labour, picks up.
The legislation came into effect on April 6 for the private sector and a mix of approaches have been taken; from risk-averse end-users placing blanket bans to limited company contractors, to companies who, worryingly, remain unaware of the change or its requirements.
Matthew Fryer, head of legal services at Brookson Legal, said: "Five months on, best practise is still evolving, so we need to be tailoring the right answer for the client depending on their individual circumstances."
Many companies have been going through "the perfect storm" between compliance with the new off-payroll working rules for contractors, Brexit and, of course, Covid-19.
However, as demand picks up and companies move to recover, the requirement for contractors is also set to grow.
"We're seeing pretty much in every single sector at the moment the demand for flexible labour is increasing rapidly but there just aren't the candidates out there", Mr Fryer said.
"Practically every recruiter we're speaking to, and many of our clients, are finding that attracting contractors into their business is becoming the number one risk and we know historically, coming out of a downturn, businesses grow again by using flexible labour.
"So we're in this perfect storm and IR35 is one of the factors driving that. There's a lot going on that's making it more difficult for businesses to access top talent and unlocking the IR35 problem is a key way of resolving that issue."
Brookson Legal has been in business for 26 years and places its heritage firmly in the contracting community, having been started up by two workers who found traditional accountants were not providing the best service for them.
The firm, which is SRA-regulated and specialises solely on IR35, has helped thousands of contractors with compliance in the run up to April 6, and has expanded its service to support end users and other parts of the oil and gas supply chain.
Aberdeen has always been the home for a large proportion of its clients, and Brookson has now established a permanent business development manager in the city to support them as the market bounces back.
Marcus Kenny has more than 15 years international experience across many industries, including the energy sector, which has included dealings with Aberdeen's market while running his own recruitment business.
Brookson, being a tech-led business, has had no issues with delivering IR35 support to clients virtually over the last 12-18 months, but Mr Kenny hopes a return to in-person meetings will allow him to lend a personal touch.
"I always felt it was a face to face culture up here and it was very important to have that time and be able to look at the whites of peoples' eyes.
"I think, with recent times, that changed slightly but there's a culture where people want to meet, they want to work you out."
Brookson's ambitions for the coming months is to support its existing client base, and leverage that to open other doors.
Mr Kenny added: "Our vision is to be the go to IR35 provider, preventing businesses from incurring substantial fines with HMRC and helping them grow by unlocking the increasing talent issue.
"We're the leading provider of IR35, a law firm, and we provide additional services that gives us that credibility to be able to expand and solve a lot of these businesses' problems over the next 24-36 months in that growth, where they need to inject the business with contractors."
Recommended for you

Reading between the lines of HMRC's IR35 impact report