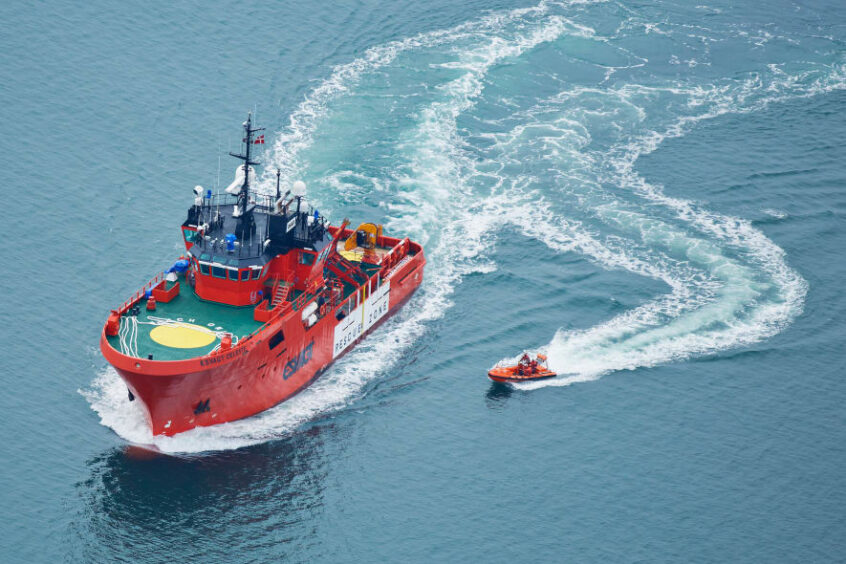 Offshore support vessel operator Esvagt is seeking to make 50 new hires after winning long-term contracts with TotalEnergies.
The firm, which operates Emergency Response and Rescue Vessels (ERRVs) said the move will increase its workforce by approximately 8%.
Esvagt, which is headquartered in Denmark with an operating base in Aberdeen, won two new contracts with TotalEnergies last month covering the Danish sector and Faroe Islands.
Chief human resources officer Nick Orskov said: "It is a positive matter, that we are on market for this substantial number of new colleagues.
"We have been thoroughly preparing while getting the contracts closed to ensure our readiness when the contracts were ready.
"A recruitment process with impressive results in Denmark and the Faroe Islands have already been carried out. Despite a great demand for skilled seafarers, we recognize that ESVAGT is an attractive workplace."
The recruitment process is at all levels of seafarer, from ordinary ship's assistants to senior officers.
Esvagt said last month that the new contracts in Denmark are expected to secure jobs for more than 160 sailors, with eight vessels, three of which are contract extensions covering a variety of scopes including the Tyra redevelopment project, involved.
In June, Esvagt said the oil sector had "reignited", creating a "promising" increase in demand.
Recommended for you

Namibia: Shell and TotalEnergies giant oil discovery threatens resource curse