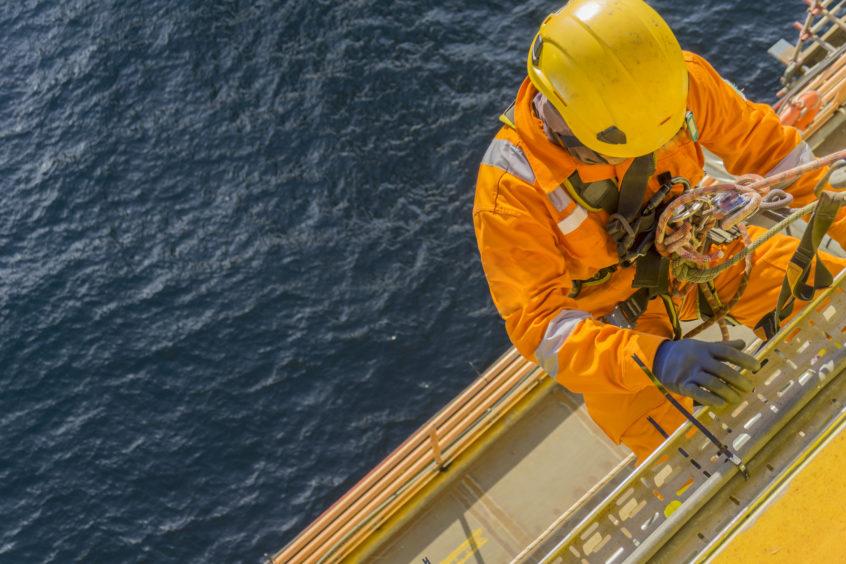 Shell's new North Sea boss has underlined the importance of collaboration within the energy sector to delivering a fair transition.
Simon Roddy says that "in many cases" steps are already being taken to allow oil and gas workers to use their skills in other parts of the sector.
But he added that some work needs to be done to help people to "understand that pathway" from one job to another.
With oil and gas demand due to slowly tail off in the coming decades, industry, government and unions have highlighted the need for a 'just transition'.
It is designed to make sure workers currently involved in hydrocarbon production aren't left high and dry as the industry dwindles.
Accordingly, there is an increasing focus on the need to create well paid jobs in low carbon energy sources.
Skills body OPITO recently announced the creation of a new Energy Transition team.
It's hoped the launch of the division could make it easier for oil and gas workers to ply their trade in renewables.
Speaking at an Oil and Gas UK (OGUK) event, Mr Roddy said: "It's already happening in many cases. I've talked to colleagues in the supply chain – Wood, Worley and others – that are already enabling that transition. Oil and gas skills are doing their job.
"If I look internally in Shell, our renewables division is significantly staffed and skilled by those with a core upstream oil and gas background.
"In terms of the transition being seen as fair, I think we need to work to make that more systemic in order to help the wider workforce understand that pathway.
"That comes back to collaboration and working with the likes of OGUK and OPITO to help create a roadmap to lay out that clear future."
One option previously touted by unions as a means to help a just transition is an "offshore training passport".
A recent survey found vast majority of offshore workers are in favour of uniform certification to bridge the gap between oil and gas and renewables..
There are positive signs for the sector though, with Tom Simmons, an economist at Deloitte, describing the UK labour market as "incredibly flexible".
In terms of being able to match employment supply with demand, the UK ranks in the top 10 due to "transparent and light touch" regulation.
Mr Simmons said: "In previous historical examples of significant economic change, the labour market has demonstrated the ability to quickly reduce unemployment through its ability to match supply with demand.
"That can provide confidence for this transition. Nevertheless, there will be unique difficulties to industry that may require specific government support and training."