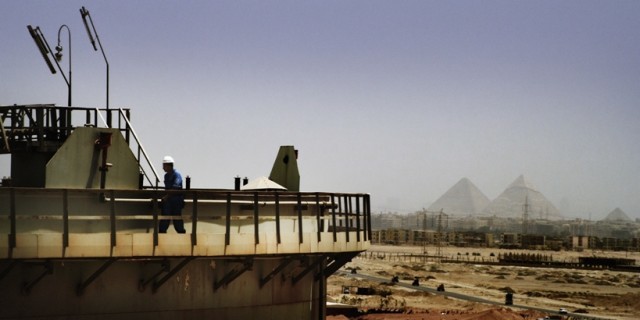 Apache Corporation said yesterday it had found oil and gas at three new exploration wells in Egypt's Western Desert.
In 2012, the area contributed 27% of Apache's worldwide production revenue, with daily production close to 100,000 barrels of oil equivalent per day.
The extent of the discoveries, which will extend the company's production base to the northeast at the North Ras Qattara Concession and to the southwest in the Siwa Concession, has yet to be evaluated.
Thomas Maher, Egypt region vice president and general manager, said: "We operate in the most remote areas of the country, and have for 20 years.
"During the first quarter we maintained a very active drilling pace, operating on average 26 rotary rigs every day during the period."
The firm added that each of the exploration wells cost between £2.4million ($3.7 million) and £4.9million ($7.6 million) to drill.