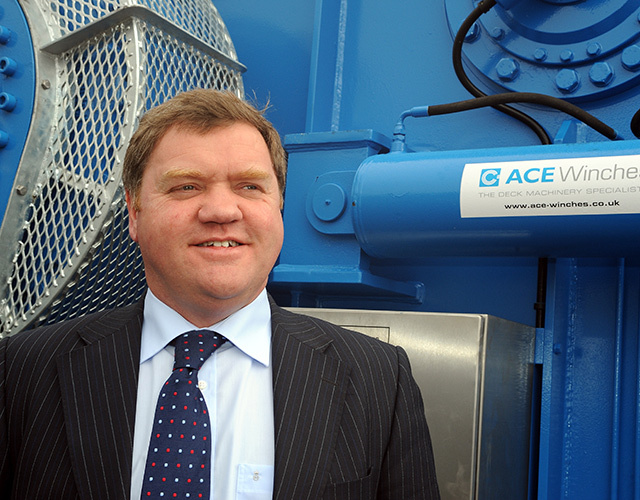 Award-winning engineering firm Ace Winches has identified the Gulf of Mexico region as having significant potential for business development.
It has now been at every OTC for five years.
The north-east deck-machinery specialist is represented this time by a team including chief executive Alfie Cheyne.
Ace, which is on the Scottish pavilion, has been doing business in the US gulf region for a decade.
In 2003, it took its first order for a spooling winch to be delivered to Houston, and since then has continued to design and manufacture bespoke systems for clients including Technip and Subsea 7.
In spring last year, Ace supplied a 100-tonne, eight-point mooring spread for Houston-based Superior Energy Services in a £4million order for equipment to be deployed to the Arctic.
The firm has invested more than £30million in expanding its production and winch-hire facilities at its Towie Barclay Works base near Turriff in Aberdeenshire.
Ace operates worldwide, with 75% of its profits generated from international exports.
Just last month, the engineering firm was honoured in the Queen's Awards for Enterprise in the international trade category; three years after it won its first such award.
Mr Cheyne said: "We are so proud to have been recognised for the continuing success of Ace Winches, for the hard work and dedication of our people in delivering that success and meeting the challenges of a truly international business."
Staff numbers have increased from 200 in 2011 to 300-plus today as the company has expanded.
Turnover hit £31.1million in 2012, a 42% rise on the previous year, while operating profits were up 7% to £7.6million.
Recommended for you

ThinCats footed £13.5m to help Cheyne buy Ace Winches back from Balmoral