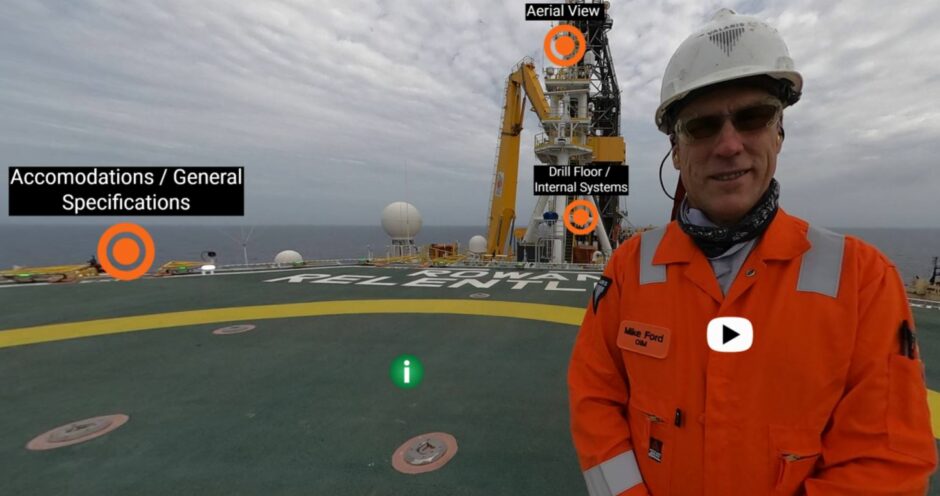 Valaris has created a virtual tour of an oil rig operating in the Gulf of Mexico.
The drilling operator has found an innovative way to show off the Valaris DS-18 drillship, currently working in the US for Chevron.
The tour, akin to Google Street View, lets the viewer navigate the 752-foot long drillship.
Viewers can look around its workspaces, including the drilling floor and bridge control room, as well as other areas like the gym and recreation room and the galley, bridge, medic bay and technical library.
They're also treated to a special welcome from Offshore Installation Manager Mike Ford.
The virtual tour, follows a similar move in 2018 when Neptune Energy released a Google Street View of the Cygnus installation in the North Sea.
Chevron currently has the DS-18 drillship on contract and Valaris announced in June that another three-year deal had been signed with the operator, due to begin in the first quarter of next year.
The DS-18 was delivered in 2015 from Hyundai Heavy Industries. It was previously named Rowan Relentless prior to the merger of Rowan and Ensco to form Valaris.
The drillship can accommodate 210 people on board, with capacity to drill to a maximum depth of 40,000 feet.
The virtual tour can be taken here.