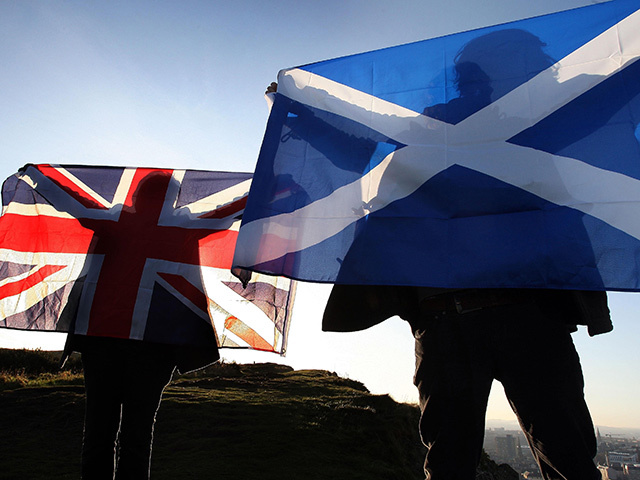 The Scottish Government is poised to unveil a blueprint showing how it would tax and regulate the North Sea oil and gas sector if the nation became independent.
Energy Minister Fergus Ewing revealed the move yesterday as a survey showed a rise in the number of offshore firms considering the implications of independence as part of their investment plans.
The study, by Aberdeen and Grampian Chamber of Commerce and Strathclyde University's Fraser of Allander Institute, found that 37.9% of the companies polled were factoring in the effects of a Yes vote in the referendum in their forward planning – up from 32% last year.
About 10% said they did not think independence would have any impact, and 30% thought it would lead to "more complications", but most said they wanted more details.
It emerged yesterday that the industry will soon find out exactly what the SNP government is proposing for the sector, with Holyrood officials currently drawing up a report.
Mr Ewing said: "The Scottish Government will set out its approach to regulation and tax shortly.
"An independent Scottish Government would seek to continue its agenda as set out in the oil and gas strategy, and indeed strengthen it through full use of all fiscal and regulatory levers that are not available at present."
The rise in North Sea firms considering independence as part of their investment plans appeared to back up recent claims by the new UK energy minister, Michael Fallon. In the Press and Journal last month he said that Scotland's future was being discussed in boardrooms around the world.
But, last week, the chief executive of the trade body Oil and Gas UK said the record levels of investment in the sector this year proved the referendum debate was not having a negative impact.
Pro-UK politicians seized on the survey's findings last night.
North-east Labour MSP Richard Baker said: "We should all be positive about the future for oil and gas and the wider energy industry in the north-east, but these figures show that the SNP's ill-thought-out plans for separation are doing nothing to help investment in the sector."
Alison McInnes, a north-east Liberal Democrat MSP, said: "The SNP is playing a dangerous game and people in the north-east should not have to pay the price for the SNP's gamble."
Conservative MSP Murdo Fraser said: "Scottish ministers should be alarmed by the rise in companies in this vital field expressing concern at their constitutional plans."