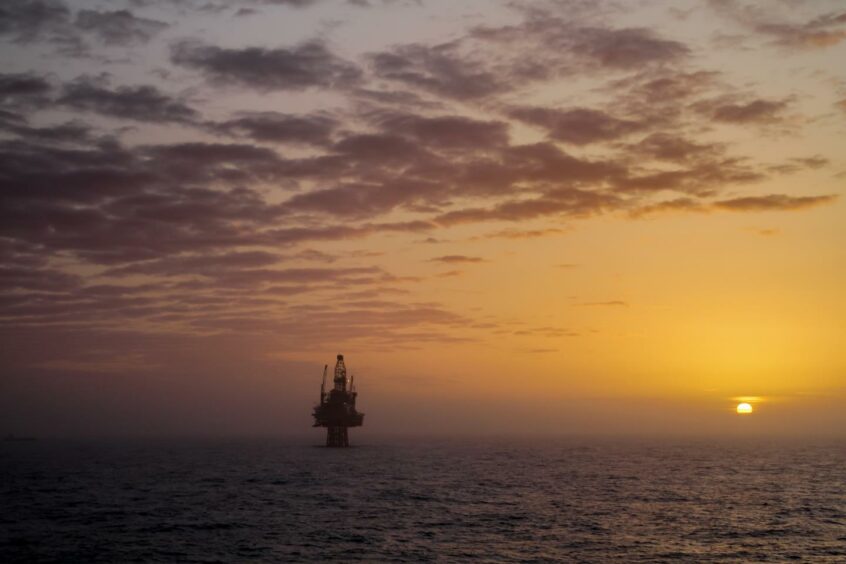 North Sea gas production could protect customers from future price hikes, according to an industry body, as millions today face an increase in energy bills.
Regulator Ofgem announced in August that, from today, an increase in the energy price cap will have 15million customers see payments rise by an average of £139.
The increase is driven by a surge in prices over recent months, which OGUK said have risen 250% since January.
Global demand is expected to keep rising for the next two decades but using up the North Sea's resources can help buffer customers from future shortages, the trade body said.
It comes after the Oil and Gas Authority (OGA) reported last week that North Sea production could be on course to wrap up by 2030 if no new fields are brought online, such as the controversial Cambo development.
OGUK Chief executive Deirdre Michie said: "More than 40% of our electricity is generated by gas and some 23m homes are heated by it so although gas use will decline it will be important for some years yet. The Climate Change Committee has allowed for this in its carbon budgets.
"Investing in our own gas resources can support the energy transition. Not doing so will lead to more imports, whether by tankers or pipeline. The gas reserves under our continental shelf could boost the UK's energy security, protect consumers during the transition to low carbon energy and keep us on track towards our climate goals."
According to Ofgem, those on default tariffs paying by direct debit will see an increase of £139 from £1,138 to £1277 due to the cap increase. Prepayment customers will see an increase of £153 from £1,156 to £1309.
Energy analyst firm DNV has predicted that global gas demand could rise globally through to 2041, and decline thereafter, so OGUK argues a similar surge could take place.
Around half of the UK's gas supply comes from domestic production, which OGUK will highlight in its upcoming Energy Outlook Report later this month.
It will underline that there is enough gas to support the energy  transition over the next 30 years, however "the ongoing demand for gas and oil requires continued investment" for indigenous resources, and that the current market situation "should provide an impetus" to address declining resources.
Recommended for you

Just 40m barrels added to North Sea reserves last year as FDPs slow