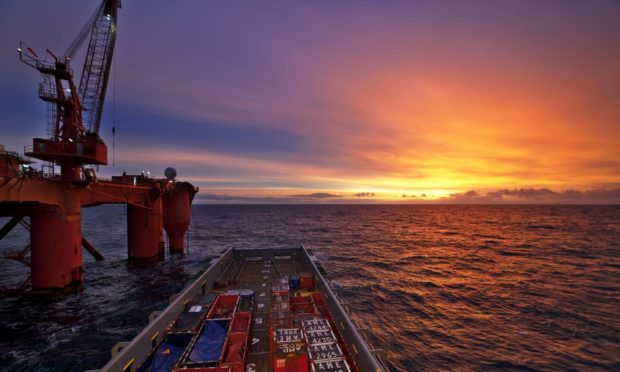 Record high gas prices could be a permanent fixture in the coming months until supply is able to catch up with global demand, experts have warned.
And they could increase further if Europe has to contend with a harsh winter that would increase pressure on reserves further.
In the last two days, European gas prices have gained by around 60%, fuelling concerns about inflation and the potential impact on economic recovery.
UK gas futures topped 300 pence a therm for the first time ever earlier this week.
The European Union is under increasing pressure to step in to mitigate the impact of soaring energy prices, which have already caused several suppliers to collapse.
A 'global energy crunch'
Paul de Leeuw, director of the Energy Transition Institute at Aberdeen's Robert Gordon University, said: "If you see what's playing out in the commodity markets, we're entering a global energy crunch. On the demand side, there are major economies recovering from the pandemic and restarting activities at scale. Demand for commodities is returning to pre-Covid levels.
"The supply side is really struggling to keep up. It's a combination of lower investments in the last couple of years, particularly in oil and gas, and less storage for this time of the year in North America and Europe.
"Ongoing operational constraints are limiting the ability to ramp up quickly. It's resulting in a really tight supply and demand situation and the result is surging global prices. The focus has been on gas but coal has gone up rapidly and oil is creeping up as well. Commodity prices are smashing records around the world."
A cold winter could mean 'danger'
Worryingly for many, there a few signs in the short run to suggest that prices will level out.
Europe is forecast to be hit by cold weather in the next few days, meaning demand for gas is likely to increase further.
And the situation could get even worse if the icy weather persists for much of the winter.
Professor Alex Kemp, a petroleum economist at Aberdeen University, said: "Through the winter period, I would expect the high gas prices to continue because demand will be high for heating our houses and for electricity generation.
"Another point, which is a worry for the tail end of winter, is that we have very little gas storage.
"There was a field called the Rough Field that was used for gas stowing; it accounted for about 80% of the UK's storage capacity. But in 2017 it was closed down.
"That's the problem we have in Europe; the gas storage in France and Germany is much bigger but by the end of the winter, even that could be run down."
He added: "We consumers are going to pay for the big increase in the wholesale prices and my expectation is that the high prices will persist for a few months. If we have a cold winter, there could be a big danger point towards the end.
"In 2018 there was the Beast from the East, when we had a cold spell all over Western Europe. Back then the price did rise and we very nearly ran out of gas."
Mr De Leeuw said: "The main thing that's going to affect the price going forward is how cold the winter is going to be in the Northern Hemisphere.
"At the moment, a severe cold snap is going to put a huge amount of pressure on the global gas supply situation.
"As well as volatile prices, they would be likely to creep higher and higher, as we've seen recently."
A win for operators? 
The dramatic increase in commodity prices is even more remarkable given they collapsed to record lows last year.
In April 2020, when much of the world was locked down due to Covid, US oil benchmark West Texas Intermediate recorded negative prices for the first time ever.
As such, an upturn in prices should come as a welcome relief to many operators, but Mr de Leeuw said that might not be the case.
"Some operators will have already sold their oil and gas and will have locked in prices. They won't necessarily see the full benefit of high prices – it depends on how they do their business. Others who are less forward will get the full benefit of the surging oil and gas prices at the moment," he said.
Domestic supply
Ironically, the imbalance between global supply and demand comes in the middle of a hot debate in the UK about the future of North Sea production.
Many want new oil and gas fields to be vetoed amid increasing concerns about the impacts of climate change.
But industry figures have called on Westminster to prioritise domestic supply, arguing that not doing so would leave the UK at the mercy of imports.
Much of the debate centres on the proposed Cambo field, west of Shetland.
Prof Kemp said: "At the moment there are quite a few gas fields that are yet to get approval. The reason behind that is the same as oil; there's a lot of campaigning by environmental groups who don't want to develop.
"But we are currently importing over 50% of the gas we need and that will continue for a long time. From an economic point of view this is questionable.
"If we could get more gas from our own sources this would increase security of supply, generate employment and give profits and taxes to the government."
Recommended for you

UK government says lack of supply flexibility could leave gas system "exposed"