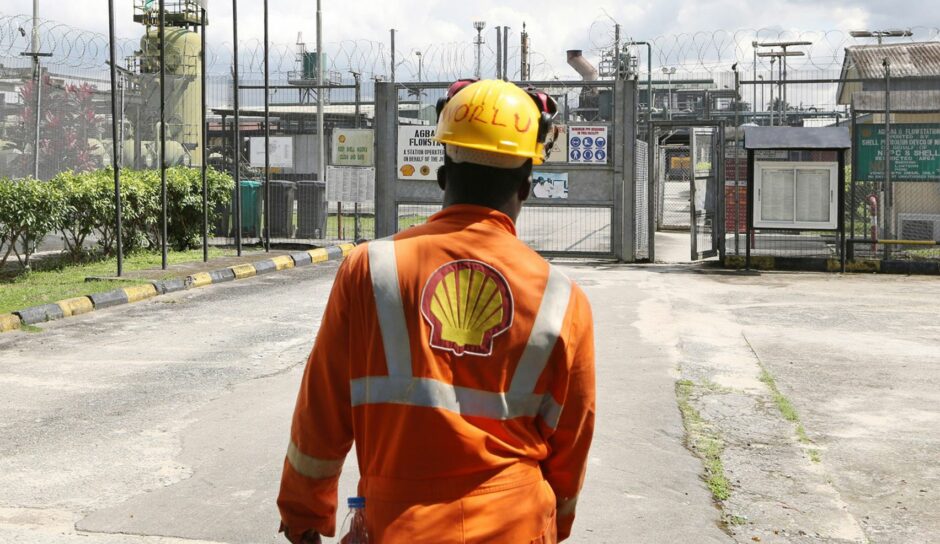 Shell (LSE:RDSA) will increase emissions by 4.4% by 2030, according to new research from Global Climate Insights (GCI), contravening a court order to reduce by 45%.
The GCI report expects gas and LNG to increase emissions by 238mn tpy of CO2e, while hydrogen and biofuels will drive an increase of 76mn tpy of CO2e. Declining oil production will reduce emissions by 183mn tpy.
Shell expects its oil production to decline by 1-2% per year, from a peak in 2019. GCILSE:RDSA said the upstream would be the only part of the company's business not to increase emissions.
Leading the increase would be Shell's integrated gas unit, with emissions growing 66% over the next 10 years. Chemicals will also increase, the report said, although the exact increase was less clear.
"We are concerned that its focus on LNG as a growth driver in a decarbonising economy may be misplaced," the report said. Instead of increasing its gas business, GCI called for it to invest in non-fossil fuel energy and smart distribution technology.
A Shell official described the analysis as "highly speculative. We have always been clear that the business plans we have today will not get us to net zero. So, our plans must change over time, as society and our customers also change. We have targets to drive down carbon emissions and a track record of achieving them. We fully intend to meet our future targets too."
Adding it up
GCI reported that Shell's emissions had ranged from around 1.4 billion tonnes to 1.8bn tonnes per year of CO2 equivalent over the last 30 years. The company believes its annual emissions peaked in 2018, but GCI claimed that they were higher in 2000, at 1.8bn tonnes.
Emissions fell from 2001 to 2015, before increasing. Shell's acquisition of BG Group, and the related production, drove the rise.
Shell has set a target of reducing carbon intensity by 20% by 2030 and a net zero business by 2050 or sooner. The company said this was a better metric, rather than absolute measurements. It aims to further reduce carbon intensity by 45% by 2035.
It has said carbon intensity progress is the "clearest way to demonstrate that we are shifting the mix of energy products we provide over time, thereby changing the overall energy system and helping the world achieve net-zero emissions".
The report forecast Shell would only be able to achieve its carbon intensity reduction targets in 2021 and 2022. It will then miss them from 2023 onwards.
Material moves
The report involves a number of assumptions. GCI expects that carbon capture will not have a material impact on Shell emissions before 2030.
The report highlighted some uncertainties in the reporting. Shell reports methane emissions, for instance, based on factors, rather than actual measurement.
GCI also raised concerns over the policy of divestments to cut emissions.
On hydrogen, the report assumed a carbon intensity of 12kg of CO2e per kg produced. However, the actual range of emissions can vary as a result of how much natural gas is needed.
"However, assuming half the intensity of gas hydrogen and double the proportion of renewable power delivered, [Shell] net emissions would reduce 1%" from 2016, it said.
"We are shocked that Shell still wants to increase emissions until 2030, while claiming to be aligned with Paris," Follow This founder Mark van Baal said.
Van Baal called on investors to increase the pressure on Shell's board to commit to Paris Agreement-aligned reductions. He said it was crucial that "absolute emission reductions" be achieved this decade.
"Shell is still on a collision course with that goal. More and more investors recognise that reaching the goal of the Paris Climate Agreement is essential to protect all of their assets in the global economy from devastating climate change," he said. "This report shows that Shell does not take the IPCC report, IEA net zero report or the court's decision seriously."
The major lost a court case in the Netherlands in May, demanding a reduction based on 2019.
Recommended for you

Indonesia's Pertamina pushed to buy Shell's stake in Masela LNG project