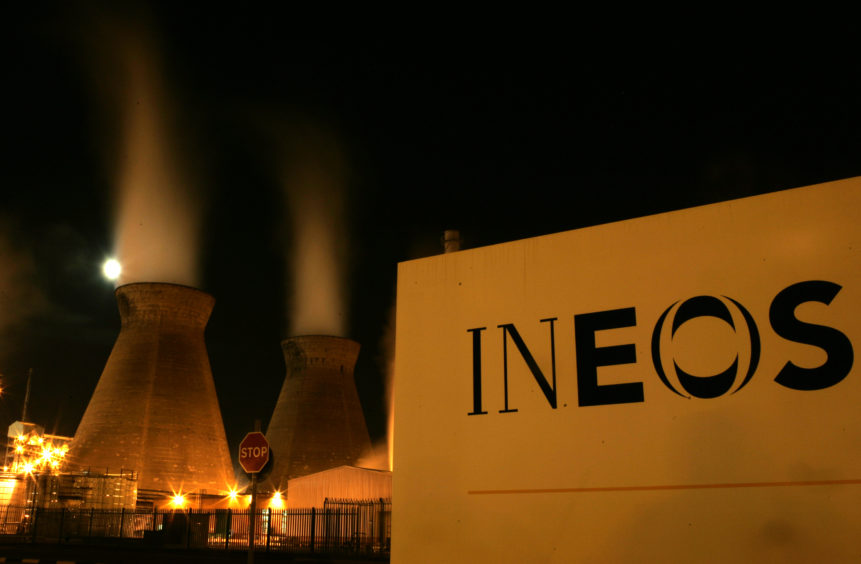 Ineos Energy has announced the appointment of a new chief executive.
David Bucknall joins the company from oil and gas giant BP, where he was head of the global oil & low Carbon trading businesses.
He has previously held "senior financial, commercial and risk management roles", with a specific focus on "new business development, renewables, and clean energy".
Petrochemicals giant Ineos broke the news on its LinkedIn page.
Mr Bucknall will report to Ineos Energy's executive chairman, Brian Gilvary, who also previously held a senior role at BP.
Mr Gilvary joined the division in 2020 after 34 years at BP, where he was CFO from 2012 until his retirement in June 2020.
In a post on LinkedIn, Mr Gilvary said: "Delighted to have David Bucknall join Ineos Energy as the new CEO to lead us through the Energy Transition."
Ineos Energy was launched last year in order to combine the group's oil assets with its low carbon technology development activities.
Ineos burst onto the North Sea scene in 2015 when it struck a deal to buy 12 fields from Dea, the German-based oil and gas firm owned by the Russian oligarch-backed LetterOne Group.
The agreement involved stakes in the Breagh and Clipper South gas fields in the southern North Sea.
In May 2017 Ineos went on the mergers and acquisition hunt again, agreeing to buy Dong Energy's oil and gas business for £1 billion.
Recommended for you

Aquaterra Energy wins work at Ineos' Greensand CCS project