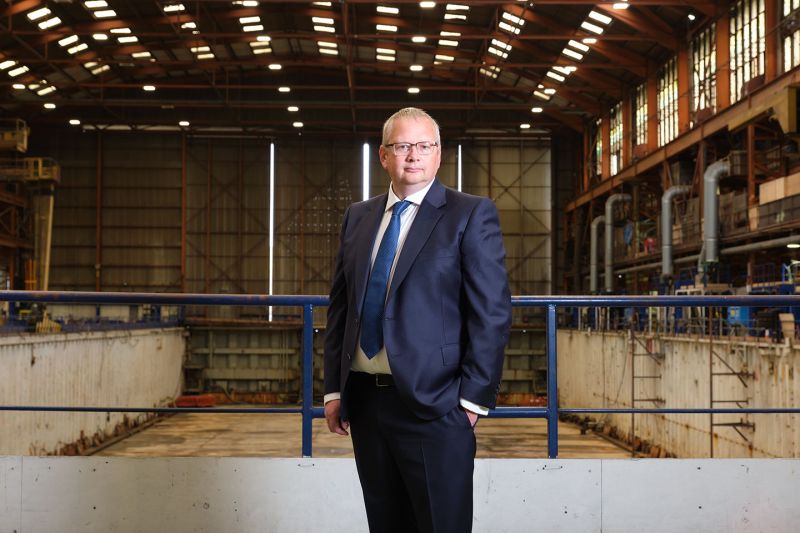 A marine licence has been granted to Harland and Wolff for a new gas storage licence in the UK.
The Islandmagee project is expected to be capable of storing approximately 500million cubic metres of gas, more than 25% of the UK's current capacity.
It comes as volatile gas prices have placed extra scrutiny on the UK's contingencies, and criticism of the decision to close Rough, the UK's largest gas storage facility, in 2017.
The Islandmagee project is a salt cavern facility in County Antrim, Northern Ireland, the site of the region's main gas-fired power station at Ballylumford.
It is the terminating point for the existing Scotland-Northern Ireland gas pipeline, "making it an ideal location for an energy project of this type", the firm said.
The licence has been granred by Northern Ireland's Department of Agriculture, Environment & Rural Affairs (DAERA)
Harland and Wolff announced it had been given a green light for the project in October, and that the recent energy crisis had raised awareness of the need for it.
The firm said 400 jobs would be created during construction, bolstered by 800-1,200 indirect ones, and bring arounf £7m to the local economy.
During operation, a further 60 jobs will be created, with 120-180 indirect, bringing up to an additional £4m to the local economy, Harland and Wolff claimed.
Last month the firm said it would be seeking a final investment decision "as soon as practicable" and that further updates would be issued "in due course".