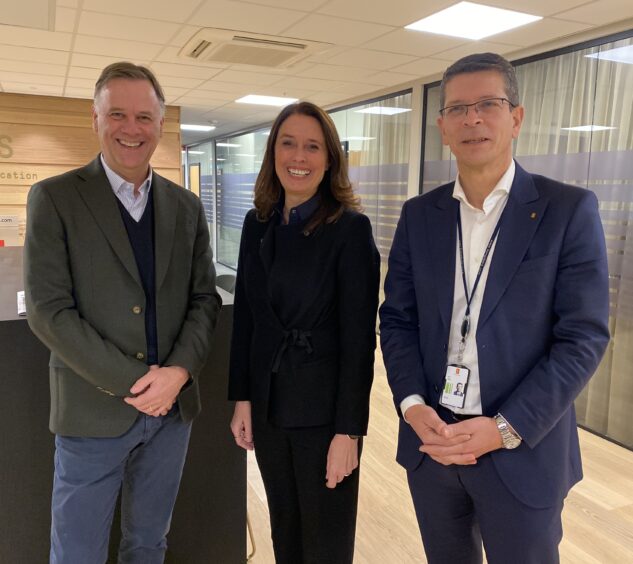 Energy software firm FutureOn is hoping the formation of a new strategic partnership will allow it to maintain "streamlined and effective" operations.
The Oslo-headquartered company has struck a deal with Kongsberg Digital (KDI), the digital division of the Kongsberg Group.
Designed to strengthen its position as a leading international digital twin software provider, the partnership brings together FutureOn's FieldTwin and KDI's Kognitwin platforms.
In doing so, it aims to support a comprehensive approach for designing, building and operating digital twins for energy projects.
A digital twin is a virtual representation of a physical object that gives engineers and developers a better understanding of how projects will look.
Central to the partnership will be a focus on energy transition through the development of digital twins for renewable schemes.
This will include emerging sectors such as offshore wind, green hydrogen and carbon capture and storage (CCS) solutions.
Many oil and gas operators are moving into such spaces as part of their diversification strategies.
This new partnership fully complements FutureOn's existing partnership with Bentley Systems (NASDAQ: BSY) and its iTwin® platform.
It also positions the oilfield software company as a leading provider of integrated digital twin technology.
To support the alliance, KDI will invest a total of £3.3 million in a single tranche investment – it joins Bentley Systems as a strategic minority investor.
Earlier this year, Accenture listed digital twins as a top-five technology trend for 2021.
The technology is widely recognised as an enabler for emissions reduction and decarbonisation.
This interest has been reflected in FutureOn's customer uptake, with more than 15 leading international energy companies now using its digital twin technology.
Pål Roppen, chief executive at FutureOn, commented: "This new strategic partnership and investment from Kongsberg Digital enables us to continue providing streamlined and effective operations for our valued customers."
"We are excited to bring together the powerful capabilities of KDI's Kognitwin alongside our already strong partnership with Bentley Systems and its iTwin platform. This positions our award-winning FieldTwin solution as one of the leading integrated digital twin solutions in the global energy industry."
FutureOn is planning to use data-driven, cloud-based platform solutions to help companies to hit their net zero ambitions.
Hege Skryseth, president of Kongsberg Digital, added: "We are very excited to contribute with our Kognitwin platform and invest in this forward-looking project together with Bentley Systems. By integrating our solutions with FutureOn's FieldTwin platform, we will support energy innovation at the core and function as a digital accelerator of the energy industry's shift towards net zero."
Santanu Das, chief acceleration officer Bentley Systems said: "The addition of Kongsberg Digital to our partnership with FutureOn is very promising. Over the past year, FutureOn has made significant progress leveraging our open iTwin platform to accelerate FieldTwin solution development for offshore energy and renewables projects. We look forward to collaborating with both FutureOn and Kongsberg Digital in the development of open, user-focused digital twin solutions."
Recommended for you

Powering the energy transition